A Friday night crowded Cleburne Conference Center played host to the marking of the Cleburne Chamber of Commerce's 100th anniversary and well wishes aplenty for chamber President Cathy Marchel.
The Rev. David Raybuck with StoneWater Church summed the evening up during his invocation by thanking God for the economic and spiritual prosperity Cleburne has enjoyed over the years and asking God to lift Marchel up.
Marchel, who is battling cancer, did not attend, but greeted guests via a video message.
"I appreciate all the prayers I've received from the community," Marchel said. "Have a wonderful time tonight and know that I'm there with you."
Mayor Scott Cain phoned Marchel and, at the count of 3, had the audience yell, "We love you Cathy."
Outgoing chamber board Chairman Marty Kelley recounted the highlights of 2018 including Plaza Theatre Co.'s new home, construction of a new Cleburne High School and the addition of a new nursing school at Southwestern Adventist University.
"Who says Cleburne's not the best place to live?" Kelley said. "Man, we got everything here. Can't wait to see what 2019 brings.
"We're a strong community and we're going places. Let's get on this ride together because it's going to be amazing."
Incoming Chairman Judy Patton encouraged chamber members to grow and act as mentors to others.
"Focus on the journey and not the destination," Patton said.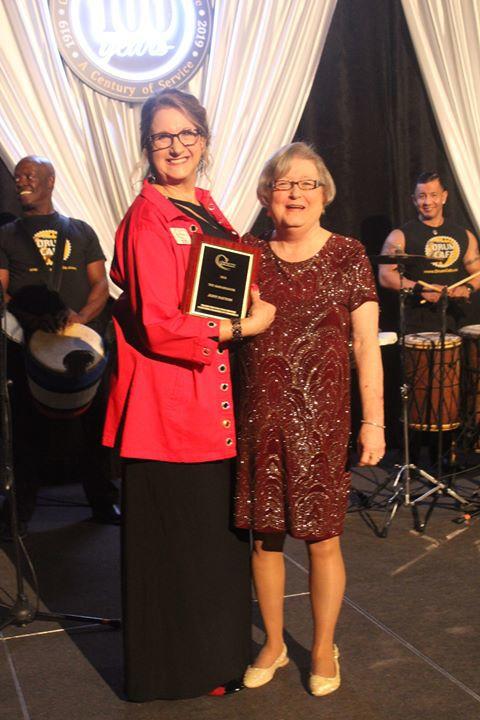 The presentation of awards followed Patton's comments, the first of which — the 2018 Ambassador Team Award — Ambassador Team Chairman Rosanne Nabors presented.
Ambassadors, Nabors said, play a vital role in many ways. Last year saw them cut 1,420 feet of red ribbon, host 76 ribbon cuttings as well as several groundbreaking ceremonies and other events.
"They assist chamber staff with many projects and events and are true servants to the community and our businesses," Nabors said.
The chamber's two team captains last year were Eric Bird and herself, Patton said, adding that the teams are competitive in the accumulation of points through the year.
Bird's team won the award while the Top Ambassador Award, which is chosen by peers, went to Patton.
The Wall of Fame Award, Patton explained, goes to the chamber member who "best exemplifies true voluntary chamber effort and support."
Ambassador Alex Wilson won the award.
"He doesn't meet a stranger when he walks into a room," Patton said. "His infectious smile and zest for life is who he is. Alex loves life and people and wants to make a difference in Cleburne."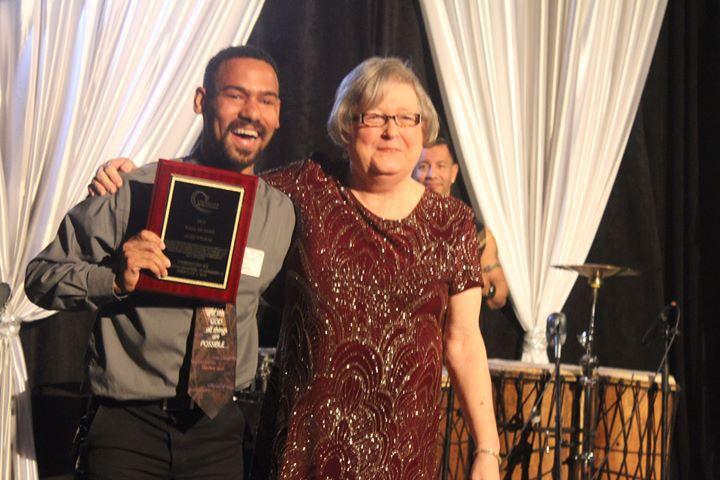 "Go Alex," someone shouted as Wilson made his way to the stage.
"Cleburne is a great town," Wilson said. "We're about helping people, bringing people up."
Milette Siler of Plaza Theatre Co. presented the Community Service Award to the Cleburne Education Foundation and in doing so noted that they've raised more than $300,000 since 2012 to help "expand educational opportunities for students at Cleburne ISD."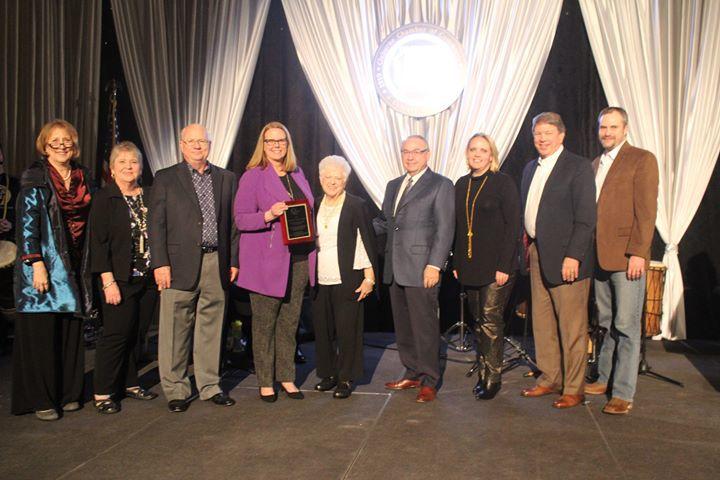 Cain returned to the podium to present the Spirit of Cleburne Award to chamber member Amanda Park.
"Every once in a while an individual in our community really stands out as personifying through their words, actions and life exactly what the spirit of Cleburne means," Cain said. "[Park] volunteers for virtually anything and everything in our community. She maintains a very positive attitude with a can-do spirit that is contagious and infectious throughout the community. She not only gets involved but often calls on others to get involved."
Cain praised especially Park' employment of social media in hopes of increasing community involvement among millennials.
Though a relatively new resident of Cleburne, Park said the city has made a world of difference in her life.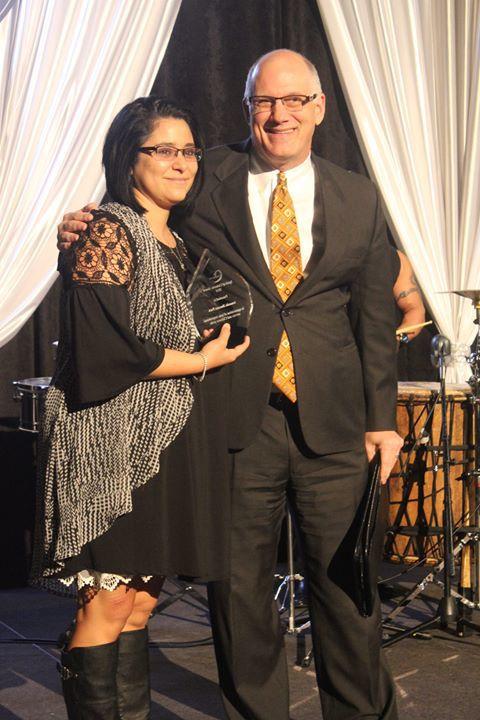 "What Cleburne means to me, me being here three years, is community coming together and loving each other," Park said. "Growing up in the military I had a longing to throw down roots and call someplace home. Cleburne has absolutely been the most amazing, greatest thing that has happened to me.
"Although I'm receiving this award, everyone in the community deserves it because you have given me a home. Keep making connections because they make such a difference."
Chamber member Matt Victory presented the Young Business Professional Award to attorney Kasey Rachel of Sikes & Rachel Law Firm.
"This is my home," Rachel said. "I can't imagine a better place to raise a family and I'm so lucky to have a business in this community."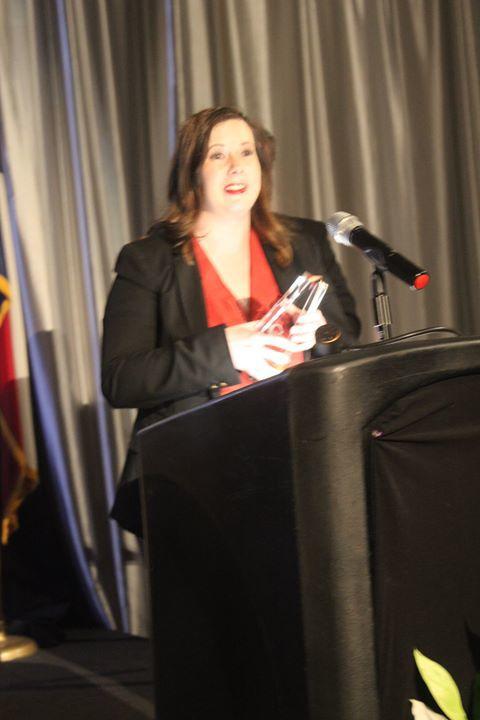 Chamber member Chuck Bailey concluded the chamber's Centennial Awards Gala by presenting the Citizen of the Year Award to Jeff England, owner of Jeff England Motor Co.
Bailey characterized England as a man with a big heart eager to help those down on their luck in need of a helping hand.
England called the award a special honor but noted that Cleburne is known as a city of people helping others.
"While this is a very special award to me I feel I've been given something for doing something that's so necessary," England said. "It takes all of us to do our fair share and I feel I've done a very small part."
Cain called the ceremony all in all a night to remember.
"I always say it's a great day in Cleburne," Cain said. "Tonight I say it's been a great century for the chamber."