Cleburne City Council's action on Tuesday night brought the Children's Advocacy Center of Johnson County one step closer to their future home, CAC Executive Director Tammy King said.
The council rezoned 10.5 acres at 1304 Country Club Road from multi-family housing district to planned development district as requested by CAC.
The center hopes to soon move from their current facility on Granbury Road to the Country Club Road location.
The center works with child victims of sexual abuse, severe physical abuse and those who have witnessed homicides or other violent crimes. 
Increased need for services through the years has rendered the current facility outdated and overcrowded, King said. 
"It's not so much us," King said. "We can handle basically having to sit on top of each other. The problem is it's reached the point where it's affecting our ability to provide the level of sensitivity and confidentiality to the families we serve. That's especially true of first-time families coming in. We have kids who have been coming in for a while and they're used to things and comfortable. 
"But when first-time families who have been through a very traumatic experience come in it can be very overwhelming initially. In those cases, you want to get them off to an area by themselves but we're just running up against the reality of having less and less space available to do that in our current facility."
Overcrowding is hampering the center's ability in other ways, King said.
"Our intern program is not at full-time capacity right now because we simply don't have the space for them anymore," King said. 
The need for the center is vital, King said.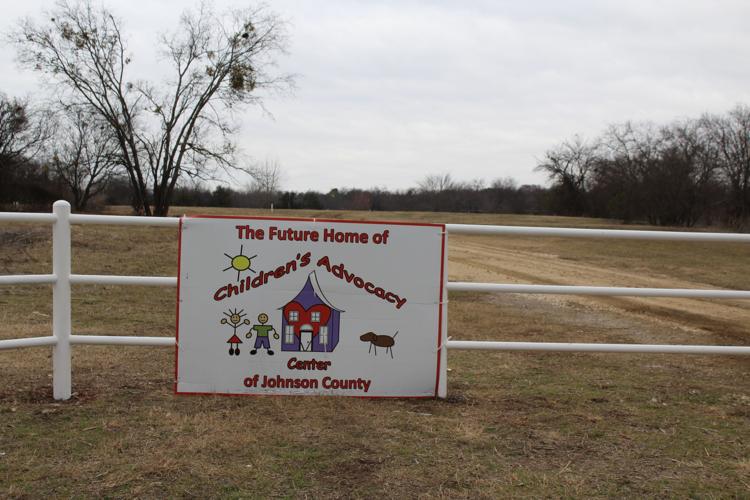 The center's immediate staff totals 16 in addition to volunteers and more than 40 professionals from the areas of law enforcement, medical, prosecutors, child protection and juvenile services who also interact with the center.
"All of those agencies have staff specifically assigned to [CAC] cases," King said. "Over a third of our regular staff are licensed professional therapists. We perform more than 350 individual therapy sessions a month and 34 percent of the kids who come in our door are experiencing suicidal thoughts or have already attempted to harm themselves.
"When I started we had four employees and about 15 or 20 new felony cases a month. Now we're seeing 70 on average. That's felony level, but we have a lot of other cases that come in as well."
The center earlier this year purchased the property from Cleburne Christian Academy.
"Cleburne Christian had planned to build an educational  facility there but ended up not going through with that," CAC Development Director Kevin Sellers said. "The good thing for us it that they poured a 30,000-square-foot slab with utilities already there."
The new facility, once completed, will triple the size of the current, King said.
The challenge is raising the $3 million needed. 
The project includes three phases, Sellers said. The first was to pay for the Country Club Road property and to pay off the mortgage on CAC's current facility. Both have been achieved allowing the center to enter the new project debt free.
Phase II involves raising the $3 million. Several have donated already and officials await the results of several grant applications. More is needed, however, and King urged residents and businesses to help out in any way they can be it through large or small donations. 
The plan, King and Sellers said, is to raise $1 million before beginning construction.
Phase III involves expansion at a date to be determined. The goal there, King said, is to add space for training and other needs.
Council members noted that Janehaven Lakes Homeowners Association submitted a letter in support of CAC's plans.
"We want to be neighborhood and community friendly," Sellers said. "So we've gone to residents in the area to let them know who we are and what we're planning to do."