Working behind the camera on a movie set is something Burleson's Paulina Borowski has always wanted to do. 
Last summer, Borowski rubbed elbows with California editors and other crew members to create the Fort Worth film, "The Last Whistle," which will be released in select theaters and digital platforms on Friday. 
The film centers on a "victory-obsessed" high school football coach who must choose between his winning streak and his career when a player collapses during practice, Borowski said.   
"Essentially, this film addresses the all-too-often tragedy of high school football players dying on the field," she said. "'The Last Whistle' displays a unique perspective on this situation, as it follows the head coach during the aftermath of the beloved players death, as he deals with law suits as well as the town turning against him. I think it's a great movie that really sheds light on this circumstance that is actually more common than people think."
Jordan McNair, an offensive lineman with the Maryland Terrapins, died during practice last summer, and the coach was sued, Borowski said.  
"Believe it or not, 'The Last Whistle' was filmed and edited before this incident even happened," she said. "But it just goes to show that it is not such an outlandish circumstance. This stuff happens in real life."
The movie was filmed in Fort Worth, she said.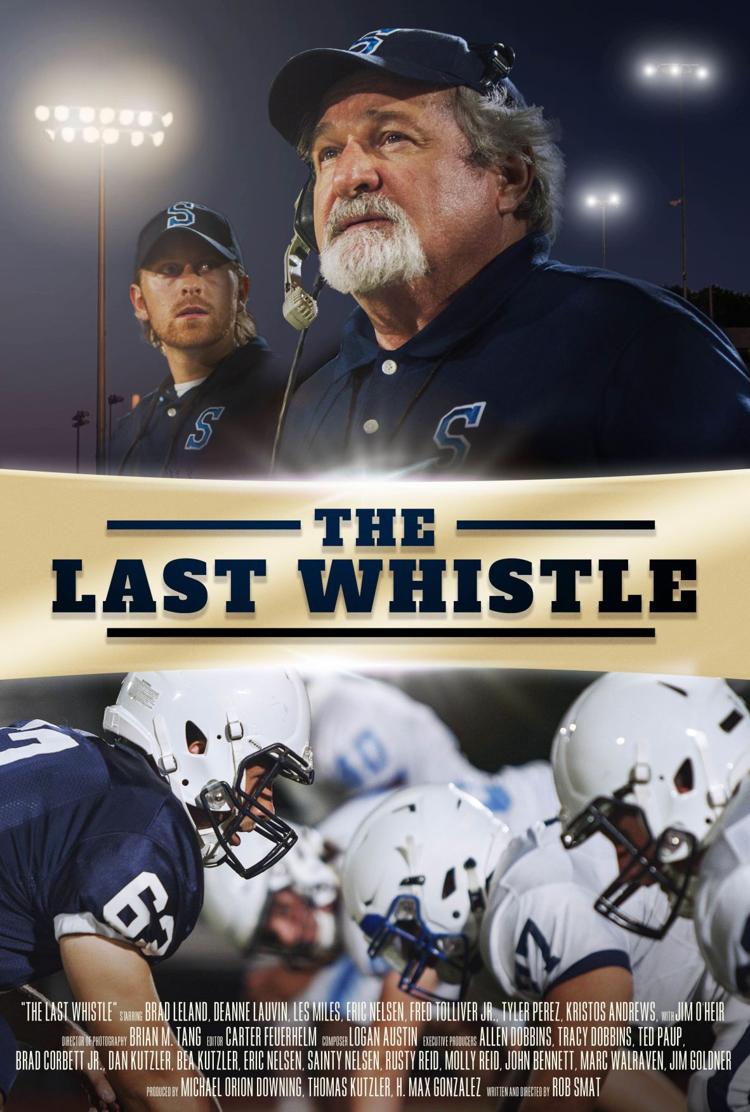 "Going to school in Los Angeles the film industry is everywhere, but it was a very cool experience getting to bring the film industry back home for a summer," she said. "Especially since it was a movie about football, and Texans obviously love their football. So it felt like a home-grown movie. And I think it's important for people to see that movies can be made anywhere — not just LA."
It was while attending the University of Southern California when she met a group of students taking similar courses when she found out about the opportunity to work on the film. She became a production assistant for the film.
"PAs are kind of like the interns for a film set," she said. "They make the coffee, pick up lunch, help set up, etc. It wasn't a particularly exciting job for me, especially because my interest was in post production."
On about her third day, she was approached by director/writer Rob Smat, a Fort Worth native and USC film master alum, where she asked him what his plans were for post production. 
"He was kind of like, 'Well, I was gonna edit it ... that's about as far as I've gotten,'" Borowski said. "So I offered up my services to help with post, which brings me to my second job on the film."
She was offered to be a digital intermediate technician, which is the person who handles the dailies or footage from every day on set, and an assistant editor. 
"So while on set, after making the coffee, I would gather the footage from the previous day, dump it onto one hard drive, back it up to two other hard drives and organize it," she said. "As an AE, I had to sync the picture and sound together, transcode the footage for ease of editing, label and organize the files within Premiere Pro and create stringouts of the dailies so that the people involved in the film could just watch all the footage from the day, back to back." 
She also acted as an extra in one of the film's restaurant scenes.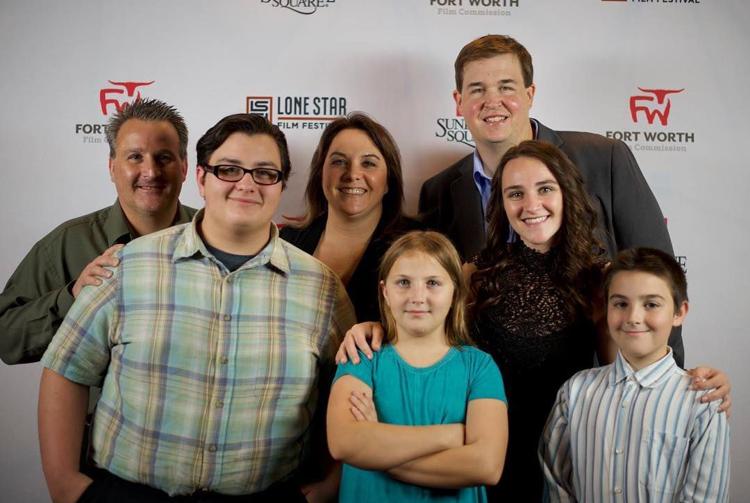 Burleson roots
Borowski first became interested in video production during a summer camp in seventh grade, but it was while attending Burleson High School when she found her niche in film. 
She was in the school's audio/visual class for three years and also worked on the school's TV broadcast show, "ElkTV." 
"I was the producer of the show during my senior year, and I had a blast," she said. "I helped with logistics in planning the show, delegating segments to different teams of students and editing together the final version every Thursday night — to air on Friday mornings. 
"I poured a lot of time and heart into the ElkTV program, and it certainly cultivated my skills and fed my passion for filmmaking. Being in ElkTV helped me to realize how much I really loved the art and activity of creating video content, and that's why I applied to the best cinema school on the planet for my college educatio, The University of Southern California, where I met the filmmakers that I would work with on 'The Last Whistle.'" 
BHS audio/visual production teacher Rockford Rudd said Borowski was a very hardworking student.
"Top of her class, producer of ElkTV and a leader in clubs and organizations throughout the campus," Rudd said. "She regularly stayed up late to work on the TV show, but would still be at school early and energetic.
"She was the most mature student I've taught. But never mature in terms of 'old and boring,' but rather, mature in terms of, 'Always knew the right time to be silly, have fun, be serious or roll up her sleeves and work.'"
He asked her that when she wins an Academy Award to mention him in her acceptance speech.   
The power of films and how they affect people is something that fascinates Borowski.
"They say a picture is worth 1,000 words, but what about 1,000 pictures every 42 seconds, at 24fps," she asked. "Throughout history, films have made people from all backgrounds, every color and shape and size, feel something. Films make people laugh, cry, learn, [and] believe in something. I just think that's amazing."
From a technical standpoint, she loves post production in particular.
"The idea that you can take hundreds of hours of footage and mold it into a story with colors, sounds and visual effects to enhance the emotions of the characters and plot is just cool," she said. "I want to be a part of that molding process, bringing the story to life."
She graduates from USC in December and plans to go into the film industry as a post production assistant. 
"Hopefully within a few years, I will have a larger role in making the films that everyone watches in theaters and on Netflix — or maybe even on Disney+," she said. "At the end of the day, I want to make films that allow people to escape reality for a few hours, the kind of films that just suck you in. 
"I also think it would be amazing if I could work on faith-based films in the future. Working a job that allows me to make great films and spread God's love would just be a dream come true."
For information about the movie, visit lastwhistlemovie.com.