A Burleson Centennial FFA student was all smiles Friday morning after winning grand champion for her horses in both gelding and mare divisions.
More than 15 students participated in this year's horse show, which served as the final portion of the 84th annual Johnson County Junior Livestock Show and Youth Fair.
Grand and reserve honors were given in two divisions: gelding and mare.
In the gelding division, Jordyn Bennett of Burleson Centennial FFA won grand champion, with McKinley Novacek of Joshua FFA taking reserve.
In the mare division, Jordyn Bennett of Burleson Centennial FFA won grand champion, with Cash Hamill of Wild Riders 4-H taking reserve.
Bennett said she has been showing horses for 11 years.
"My favorite part is the family that is involved with it," she said. "It's a family thing. The best part is when you finally get something together; when you both accomplish the same thing."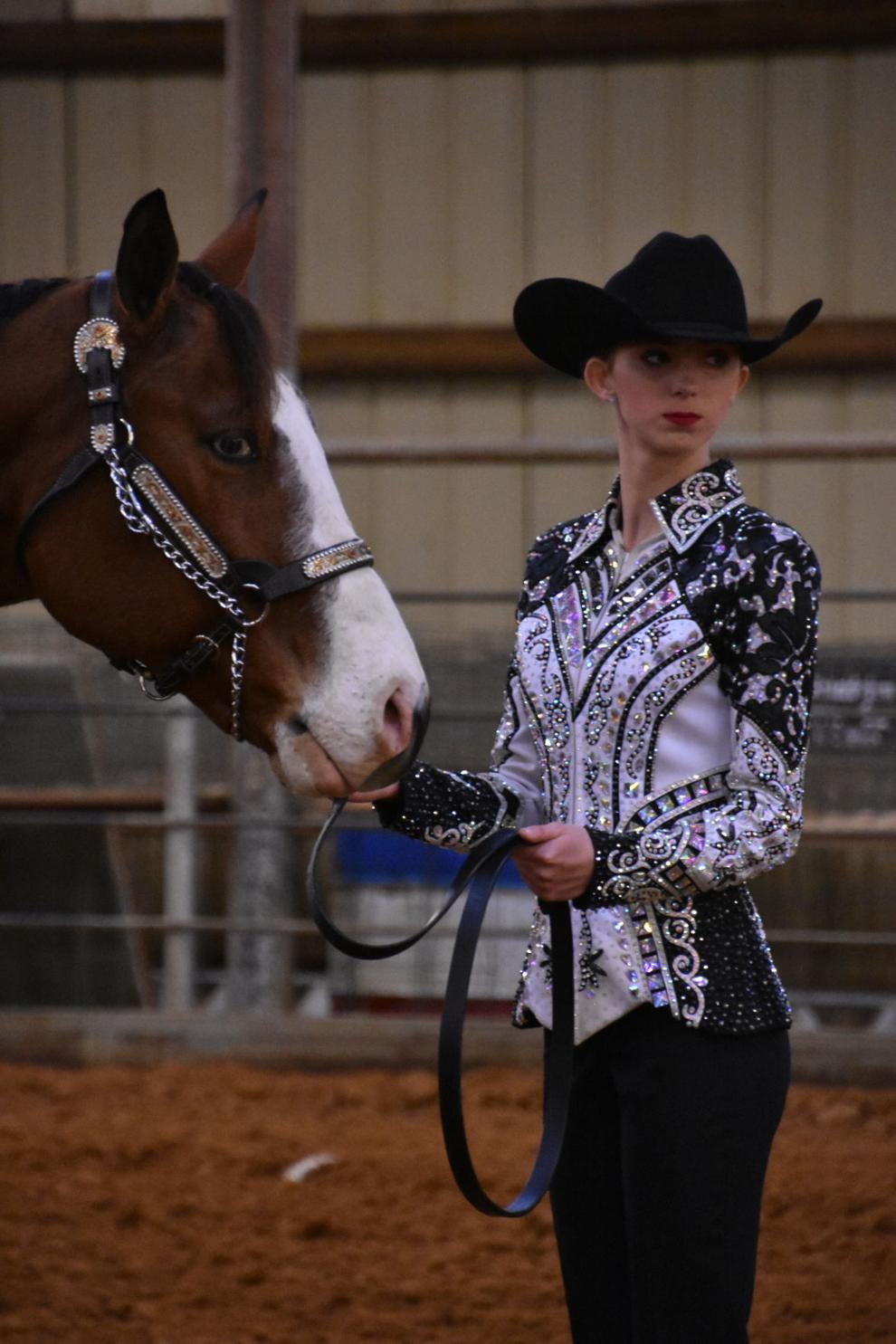 Alison Walk of Decator judged this year's show. She has been judging horses since 1997.
"We are looking for the overall form to function of the horse," she said. "So, that is the bone structure and how that lines up with the horse, and the muscle tone, skin coat conditioning, the responsiveness, their temperament and attitude. 
"All that comes together and I think, 'What would I like to breed if I was breeding more horses?' I'm looking for the positives and the negatives, but I weigh out the pros and cons in both.
"That is very important in our industry, because we a horse that is going to stay sound. We don't want a lame horse because we can't ride a lame horse. Kind of like a car, we can't drive a car if we have a flat tire."
Novacek also earned showmanship in the senior division, with Allyssa Clark of Wild Riders 4-H earning showmanship it in the intermediate junior division.
Walk said she judges showmanship using a combination of how the horse is conditioned and how the handler presents themselves.
"It's rhythm, cadence in the movement of the two of together as a team," she said.