From dazzling red gowns on the storefront mannequins at Brides and Beyond to a life size vintage Santa Claus at the Bus Depot, businesses around Cleburne's downtown square are gearing up for Christmas.
In September, Cleburne Chamber of Commerce President Cathy Marchel during commissioners court called upon downtown property owners — especially those surrounding the square — to decorate their storefronts with lights and decorations this Christmas season.
The request to decorate the downtown square came because Whistle Stop — an annual Christmas event at Hulen Park — was relocated this year to Market Square.
The millions of lights making up the annual display, however, contain more decorations than Market Square can hold.
"The tradition of Whistle Stop was to bring families together and showcase our city," Marchel said. "It's a Cleburne pride thing and most people love the holiday season. Christmas is a beautiful time of the year, and anything we can do to brighten and light up our community shows we are a strong community. Christmas is truly about family and the birth of Jesus Christ."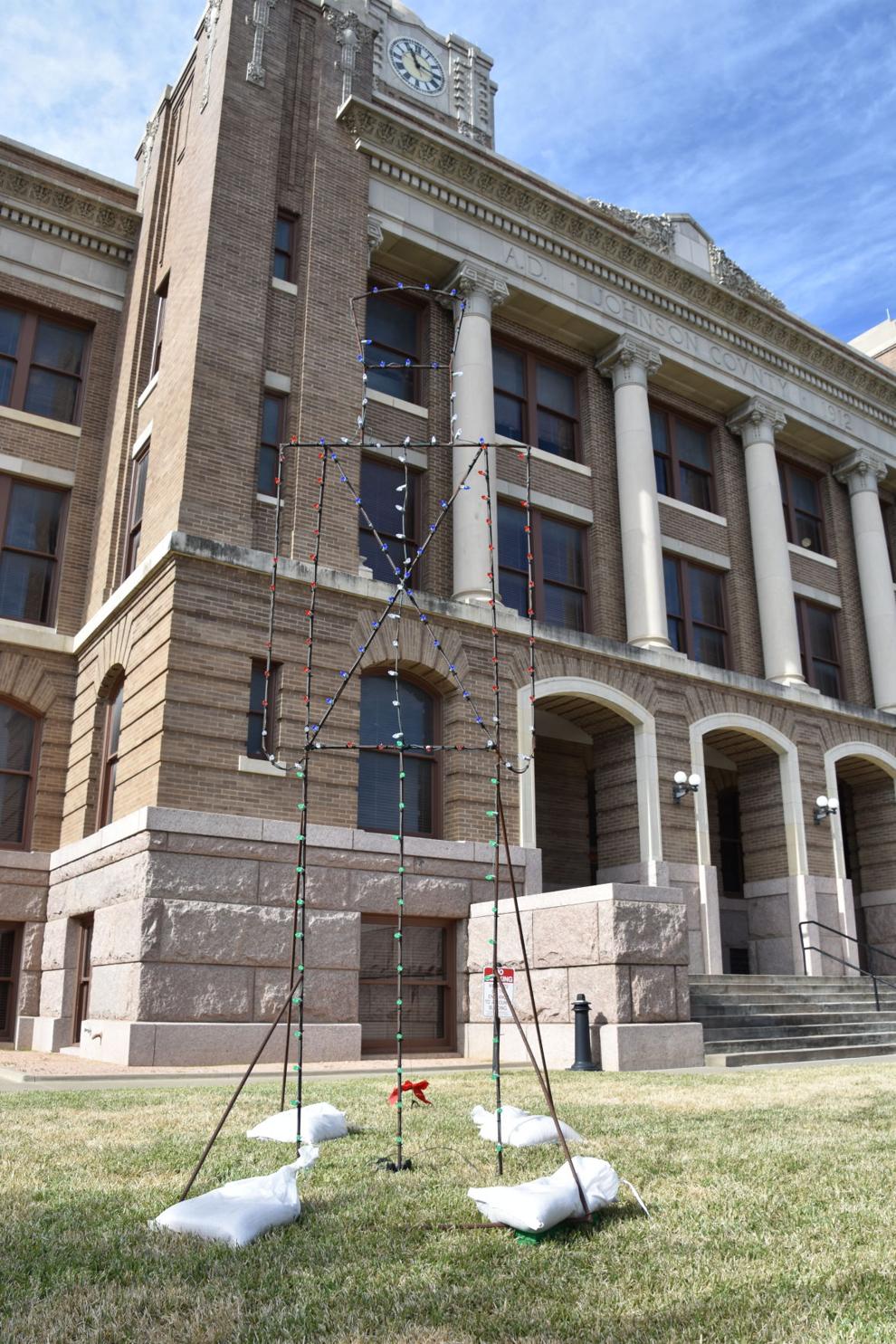 With many downtown businesses already on board, Marchel said the chamber decided to open up the contest to all Cleburne businesses. 
"Let's light up all of Cleburne," she said. "We've had a great help from our retailers who are really excited. They are getting their lights up and things are going really good. I think this is going to be a great year in Cleburne."
Abby Fenn Treesh, owner of Cleburne Family Dentistry, said she is excited about the contest.
"I think it's a great way to get businesses involved, while making our community look more festive at the same time," she said. "We put up lights and decorate inside every year, but this encourages us to step up our game a bit this year. As a little message of encouragement to other businesses to get involved, Cleburne Family Dentistry would like to say — 'Game on!'"
Contest rules, instructions
Businesses can enter the contest, for free, until 5 p.m. Nov. 30 by calling the chamber at 817-645-2455.
Participation is open to all businesses, organizations, and churches — no residential homes — within the city limits of Cleburne, and is for exterior decorations only, 
This does include decorations in windows that are visible from the exterior, however, judging will be done from outside the business only.
Judging criteria will include unique design, creative use of lights and decorations and overall presentation, and will be done during evening hours on an unannounced date between Dec. 3-6.
Participants should ensure that all lights and decorations are in place and activated for the judging periods. 
Businesses may allow school groups or organizations to decorate for them. Entrants are fully responsible for gaining permission to decorate areas that belong to someone else. 
Registration gives consent for photos of business exterior to be featured in local media, chamber social media outlets, chamber websites and/or published in the chamber newsletter.
Prizes will be awarded for first, second and third place.
Winners will be announced Dec. 7 after the Lighted Christmas Parade at Market Square. Contest participants are encouraged to be present, but it is not required. Winners will be notified by telephone and listed on the chamber Facebook page.
For more information, visit whistlestopchristmas.com.