Valedictorian Tarek Arouse and Salutatorian Christopher Morton are the academic leaders of the 369-member Cleburne High School Class of 2019, who will be honored in commencement exercises at 7:30 p.m. tonight at The Depot.
The two seniors and fellow classmates within the CHS Top Ten Percent were recognized at this morning's Pinnacle Bank Honor Graduates Breakfast. 
Arouse will be attending The University of Texas, with plans to study psychology, followed by law school. He ends his four years at CHS with a 4.357 GPA.
He has served this year as president of National Honor Society and is a member of National Spanish Honor Society and Beta Club, receiving consecutive Summa Cum Laude honors since his freshman year. He is vice president of the CHS Senior Class.
Arouse has also been instrumental in the revival of Youth and Government at Cleburne High School and was elected chapter president this year. In appellate court competition, he advanced from district to the Y and G State Contest as a junior. This year, Arouse and teammate Arturo Rolon placed fourth at state, qualifying for the National Youth and Government contest, which will take place in late July in Chicago. He was also a member of Junior Pride and has served on both the Principal's and Superintendent's Student Advisory Committees. 
He is a four-year honoree in the Academic Excellence Awards program and is a three-year recipient of the National Spanish Merit Scholar designation. He has received the CHS Integrity Award every year for his dedication to academic honesty and his efforts to assist fellow students with their classwork. He has also achieved the Advanced Placement Scholar with Distinction designation each year in earning a score of at least 3.5 on all AP exams taken, and scores of 3 or higher on five or more of these exams.
He has been honored by the CHS faculty in being named to Who's Who and has been named the 2019 recipient of the Bryan Duff Award for achieving the top GPA in English.
He has received the Pinnacle Bank Scholarship, the Heritage Assembly Johnnie Hyde Leadership Award Scholarship, the Ford Driving Dreams Scholarship, the Miriam E. Keeler Scholarship, Texas Christian University Academic Scholarship, Southern Methodist University Scholarship and is an Alumni Scholarship honoree.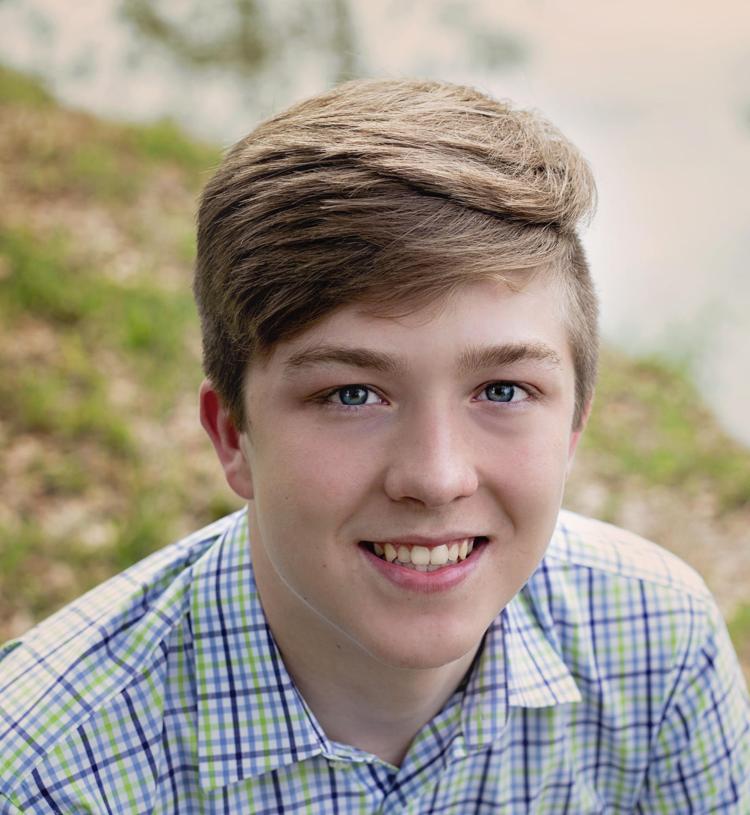 Morton has been accepted into the Cockrell School of Engineering at The University of Texas, where he plans to major in electrical engineering. As Salutatorian, he finishes his four years at CHS with a 4.252 GPA.
He has been a member of the Golden Pride Drumline all four years and served as a section leader as a senior. Morton received the Outstanding Symphonic Band Percussionist Award as a freshman. He was honored by his fellow musicians in being nominated for Mr. Golden Pride. He has been a member of the Wind Ensemble the last three years and is a two-time state qualifier in UIL Solo and Ensemble competition. He performed in the CHS Jazz Band as a junior.
He is a four-year member of Beta Club, achieving Summa Cum Laude recognition each year. His school memberships have also included National Honor Society and National Technical Honor Society. His school-related activities have included UIL Academics in which he competed in debate and speech events. 
He has achieved the Academic Excellence Award every year of high school and is the recipient of the AP Scholar with Honor recognition. He has received Outstanding Achievement Awards in numerous classes since the ninth grade including Spanish II-Non-Native Speaker; Algebra 2 Pre-AP; Geometry Pre-AP; World Geography and is the 2019 recipient of the Isaac Newton Math Award. He is also among the Alumni Scholarship honorees.
Rounding out the CHS Class of 2019 Top Ten Percent are Lauren Bentley, Wren Blanchette, Smith Boles, Elyse Bradley, Allison Coleman, Emily Davis, Stephanie Dominguez, Andrew Dosch, Edwin Facundo, Irene Flores, Jennifer Fuentes, Brittany Gavitt, Annie Gerlock, Juan Gonzalez, Erika Green, KaiLi Hall, Mara Jackson, Randall James, Meredith Johnson, Abby Jones, Caroline Kelley, Amelia Kuykendall, Tabitha Lane, Sarah Medina, Isaac Nuñez, Joseph Pengelly, Jordan Price, Bimod Pun, Arturo Rolon, Chloe Scott, Ivan Suaste, Maxwell Tindall, Lexi White, Jake Witte and Emily Wren. 
Detailed information for those attending tonight's graduation is posted on the CISD website. Parking lots at The Depot will open at 5 p.m. and gates to the ballpark will open at 5:30 p.m. Free shuttle service from the high school to The Depot before and after graduation will be available. 
The event will also be streamed live at c-isd.com/live.