By the time she was 19 years old, Breck Kiel of Cleburne had already begun to travel the world.
"My mother owned a floral shop — Abbie's Flowers — in Cleburne when I was a little girl," she said. "I took a different path and worked as a merchandising and marketing manager all over Texas and eventually all over the world."
Remembering the days spent in her mom's flower shop, Kiel credits those bonding moments for her love of design.
"My mom opened her shop then got pregnant with me," she said. "I have so many memories of it and I feel like I grew up there. I would even be there on Mother's Day and Valentine's Day, some of the busiest days of the year for florists."
Her mom, Shirlene Abbie, said she didn't think tagging along with mom would inspire her to eventually open a floral shop.
"She would play, but I didn't actually try to train her," Abbie said. 
Being around her mom at the shop did inspire her, though.
"Just being there all day and then being really heavily into art in high school, I was always doing something creative," Kiel said. "I just kind of always tied that back to the start of my life being in her shop and around all the color and symmetry and everything that goes into floral arranging."
After graduating from Cleburne High School in 2006, Kiel sold her car and planned to move to New York.
"I was going to go to a fashion institute, but my father had passed away when I was in high school, so when it came down to it I kind of at the last minute decided I didn't want to be that far away from my mom and sister," she said. "So, I moved to Dallas and was about to start at the Art Institute of Dallas and realized they didn't have the degree I wanted which was fashion merchandising."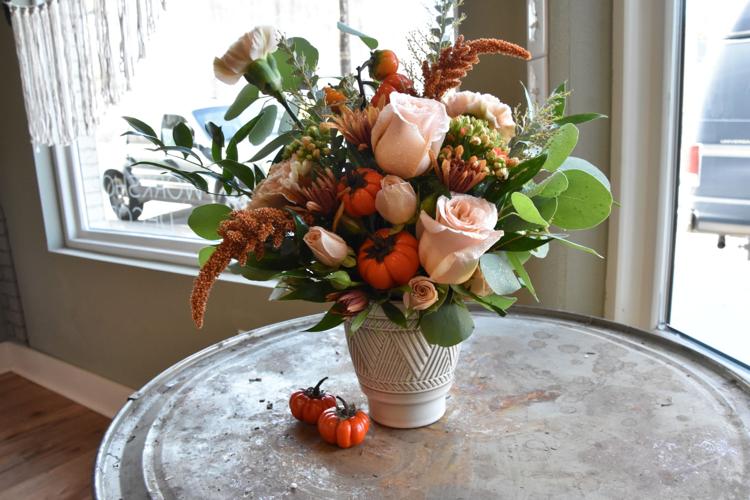 Then one day she was working as a sales associate at Forever 21 and saw a woman on a ladder fixing something on a shelf.
"I went and said, "Excuse me, what are you doing?'" Kiel said. "She told me she was a merchandiser and I said, 'I can do that! Can I do that?' She talked to the manager and I went in at 7 a.m. the next morning and literally from that day to a year later I was in charge of all the stores from a display perspective.
"I was traveling all over Texas and at the district level, I had about 12-15 stores. Then I moved to Tokyo, Japan, for them and opened the first store in Harajuku."
Although Kiel lived all over the world — including Japan, Israel and Singapore — she said her heart has always been in Cleburne.
"I've always loved downtown and envisioned having my own boutique somewhere and downtown was my No. 1 choice," she said. 
In January, Kiel decided to turn her dreams into reality and open Breck & Co. Floral Boutique + Mercantile, 214 E. Chambers St.
"I wanted to do flowers," she said. "I read something that said millennials aren't buying flowers. But that's because not everyone wants the basic carnation, daisy and leathery fern. And those are beautiful when they're put together, but I wanted to do something with an art background where all the colors are totally blended together and something with a more organic style." 
For that reason, Kiel said her shop is not part of a floral wire service.
"All of our orders are custom designed based on the customer's desire," she said. "We don't have a service telling us what we have to create. In doing so, we also don't have to charge what a wire service wants us to so they get their cut! We are truly a small business, family-owned."
Kiel said she also wanted to offer unique gifts.
"All of our gifting is sourced from makers in the U.S. with a huge focus on trying to carry made-in-Texas brands," she said. "I am passionate about Texas and my history here and love supporting my fellow Texans and entrepreneurs.
"We have all-natural, plant-based skincare, hand-crafted jewelry, coconut and soy wax candles, Texas-shaped and cowboy boot-shaped shaped chocolates, amongst other fun gifts. The idea behind our gift selection is you come in to get an arrangement and grab another little sussy for your special someone on the way out."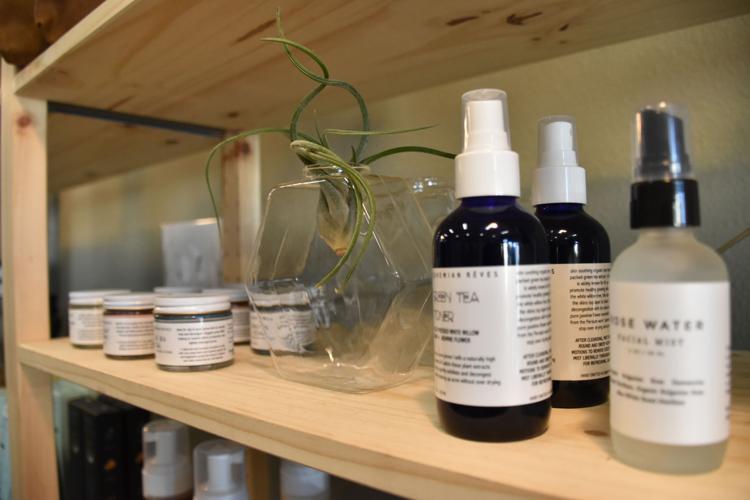 If you're feeling creative, there is a cacti and succulent planting station.
"You can bring your own container or purchase one of ours, purchase a cactus or succulent, and all the stuffings are free," she said. "People of all ages do this daily and have so much fun. We love that you can come to a retail store and have an experience rather than just buying run-of-the-mill products. You have your hand in creating it. I think that's where retail is going."
 Breck & Co. also hosts events such as a monthly floral arranging workshop, private workshops for parties, terrarium building workshops, yoga pop-ups on our patio for fall and more. We love having a space that can encourage the community to come out and engage in what downtown has to offer.
The studio can also be rented for events like bridal and baby showers and birthday parties.
 Abbie, who helps fill orders at the shop, said she is proud her daughter followed her footsteps.
"I am extremely honored and proud," she said. "I knew she would eventually have her own business and boutique because she is a world-renowned merchandiser. I never dreamed she would want a flower shop. Her creativity has just blown my mind and she's taught me a lot."
Breck & Co. is open from 10 a.m. to 5:30 p.m. Tuesday through Thursday and 10 a.m. to 3 p.m. on Saturdays.
For information, visit breckandcofloral.com.