"Our city is at the flood tide of opportunity and if our citizenship will now all pull together under intelligent leadership, we will build a much greater city." 
This was the beginning of a lengthy circular extolling the duties and benefits of a chamber of commerce, distributed with the Jan. 22, 1919, edition of the Cleburne Morning Review.
One day prior, 13 men appeared before Cleburne notary public Murphy Pickle and signed a petition requesting an official charter for their newly founded Cleburne Chamber of Commerce.
These events had been formally set in motion one month earlier, at a "Get Together Banquet" hosted Dec. 20, 1918, by the Cleburne Commercial Club. Presentations were made on such topics as City Building, How to Get Results, and Benefits of a Commercial Club. 
Not all were in favor of transitioning from commercial club to chamber of commerce. Nevertheless, the signed petition was filed with the state of Texas on Feb. 1, and on Feb. 17, 1919, the charter of the Cleburne Chamber of Commerce was officially approved by the secretary of state.     
Dues were set at $25 per year, per membership, which in 2019 would equal more than $291 each. 
Chamber President Cathy Marchel said it's a testament to the chamber's overwhelming support that at least 91 men signed up right from the start.
"Through the years the chamber has grown its membership to over 750 business members," she said. "In the 15 years I have been at the chamber, we continually work to enhance our resources to promote our local businesses and Cleburne.  
"Cleburne is a community of rich history with new opportunities occurring daily that will continue to grow our community and we must continue to provide our members with the latest and greatest tools for their success. It's an honor to be apart of such a wonderful chamber and community." 
The founding board of directors set a goal of $10,000 a year in revenue, but within the first year, the Cleburne Chamber had amassed more than $20,000 and comprised more than 800 men. Founding President John W. Floore, Jr., rightfully boasted that "every heretofore reactionary influence in Cleburne is now united in the new organization and pulling towards the common end of community betterment."
By 1926, a Cleburne Chamber of Commerce Women's Auxiliary had been established (since ladies were not yet welcome in the Chamber proper).
Marchel said promoting Cleburne's local businesses within and outside of the community has been the No. 1 goal of the Cleburne Chamber of Commerce since 1918.
Fast forward to 2019, when the chamber now includes more than 1,000 individual and business members.
Ambassadors
With an average of two ribbon cutting ceremonies each week, the task of welcoming each new business can be overwhelming. To make sure each event is successful, the chamber recruits volunteers called ambassadors who donate their time to help build member commitment and raise community awareness of chamber activities and benefits.
The ambassadors also play a vital role in helping the chamber accomplish the mission of promoting business and the community. In doing so, the ambassadors grow professionally and personally by building business relationships within the community. 
Young Professionals of Cleburne
A new organization was formed in 2014 geared towards business professionals younger than 40.
Young Professionals of Cleburne meets six times a year for lunch on the third Wednesday of the month. In addition, they have social events, opportunities to participate in the community service projects and more.
An extension of the chamber, the organization's mission is to connect, develop and engage Young Professionals in Cleburne to have a positive impact on the future of the community.
They strive to engage young professionals in leadership development, networking, finding voice in the community and community service. 
Leadership Cleburne
Leadership Cleburne provides the opportunity for residents to get an up close look at how others do their job.
The class meets every second Wednesday from September through May.
The program consists of local residents and business professionals touring the different departments of Cleburne and Johnson County.
Different days throughout the year include Education Day, Quality of Life Day and State Government Day, which includes a trip to Austin to visit the state capitol.
All areas of city government, county government, state government, health, quality of life, education and the economy are covered.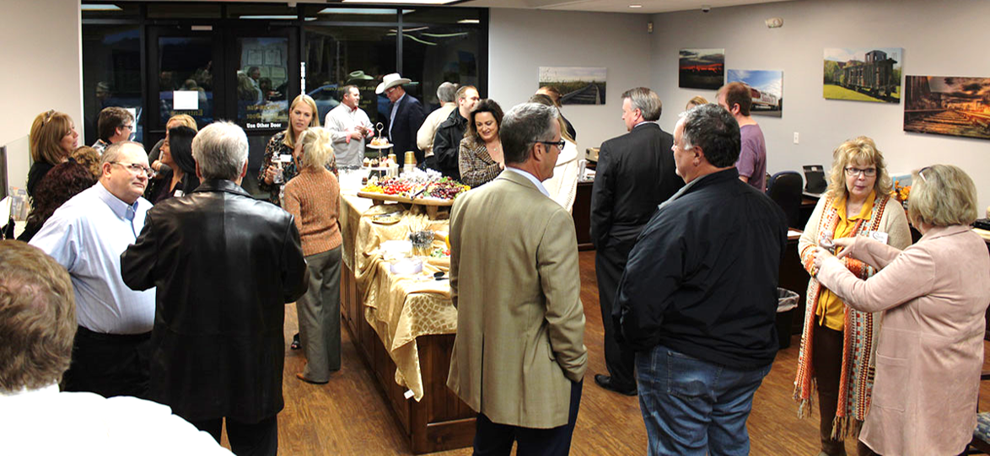 Annual chamber events
The chamber hosts several large events for its members and the community throughout the year.
The Fourth of July firework display is usually held at Lake Pat Cleburne. The event, which draws a larger crowd each year, has been held for more than a quarter of a century, water levels permitting.
The chamber partnered with the Plaza Theatre Co. in 2015 to host the first Shakespeare in the Park, an event both hope to see become an annual tradition. In 2018, they presented "A Midsummer Night's Dream."
The Business Expo is also held yearly, giving members a chance to showcase their businesses. Drawings are held throughout the day.
The chamber holds a golf tournament yearly as a fundraiser. It returned to the Cleburne Golf Links after the course's renovation was completed in 2009.
Dragon boating, which is one of the hottest growing water sports, made its premier in Cleburne in 2017 during the Dragon Boat Festival at Lake Pat Cleburne. This year's event is set for June 29 and 30.
A Christmas parade is held at the beginning of December. During the holiday season, Plaza Theatre Co. and the Greater Cleburne Carnegie Players present Christmas-themed productions. 
Celebrating 100 years
To celebrate it's centennial anniversary, the chamber will host a Centennial Awards Gala at 6 p.m. Friday at the Cleburne Conference Center, 1501 W. Henderson St. 
The evening will include a social hour, dinner at 7 p.m., community awards presentation and special entertainment.
Awards will be given for Citizen of the Year, Community Service and Young Business Professional.
Seating is limited. Reservations can be made at cleburnechamber.com. Individual tickets are $100.
A reserved corporate table of eight is $1,000. Silver sponsorships are available for $1,250.