Since November, Joshua High School junior Jasmine Morgan has been rubbing elbows with well-known music industry professionals in Nashville to perfect her song writing skills, singing styles and performance techniques. 
The 16-year-old spent a portion of her winter break in Tampa performing with platinum selling country artist Michael Peterson, whose most known for his songs "Drink, Swear, Steal & Lie" and "From Here to Eternity," at a holiday concert for the entrepreneur organization, CEO Space International.   
"I was able to do a duet with him," Jasmine said. "We sang 'Mary, Did You Know?,' the Wynonna [Judd] and Kenny Rogers version. It was amazing to be able to sing with him."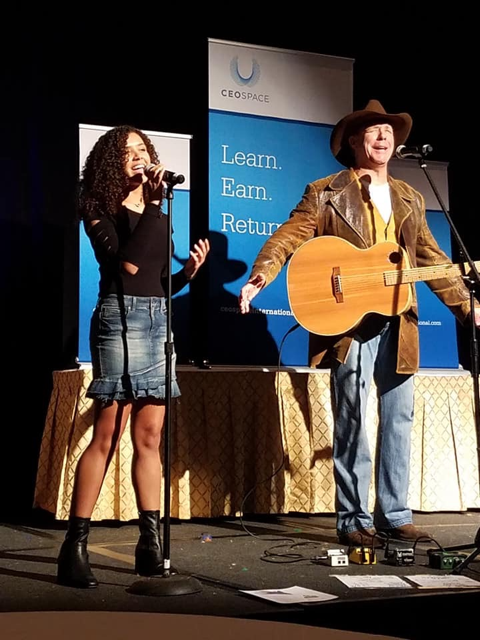 Her mom, Ellen Morgan, works for CEO Space, a membership organization that provides resources, education and networking opportunities to entrepreneurs, business owners and global leaders. 
The organization has been instrumental in helping her daughter build connections with the right people to help her develop her craft, Ellen Morgan said.
Jasmine and her mom travel to Nashville every weekend to work with a vocal coach and participate in what her manager calls "music business boot camp" where she learns the ins and outs of the music industry to become a country music singer.  
"It helps me not only be more connected to the song, but I'm able to emotionally give that to my audience," she said about her music writing sessions. 
She knew she wanted to become a singer after performing in her elementary school's musical rendition of "The Wizard of Oz" while she was in kindergarten. 
"I was one of the munchkins," she said. "I came back home after one of the rehearsals, and I could recite every single word of every song because I just loved how the music was so upbeat."
Her mom said this came as a surprise to her and her husband, Jeremy Morgan.
"In kindergarten, they were really concerned about her speech," Ellen Morgan said. "She struggled with a speech impediment. When they found out what she could do with music, they worked with her in that way. It made a huge difference."
Most people who only listen to a song once or twice can't recite it back verbatim, she said. 
"She's always just been musically inclined," she said. "She would listen to a song on the radio and sing it back. She has a photographic memory but for music."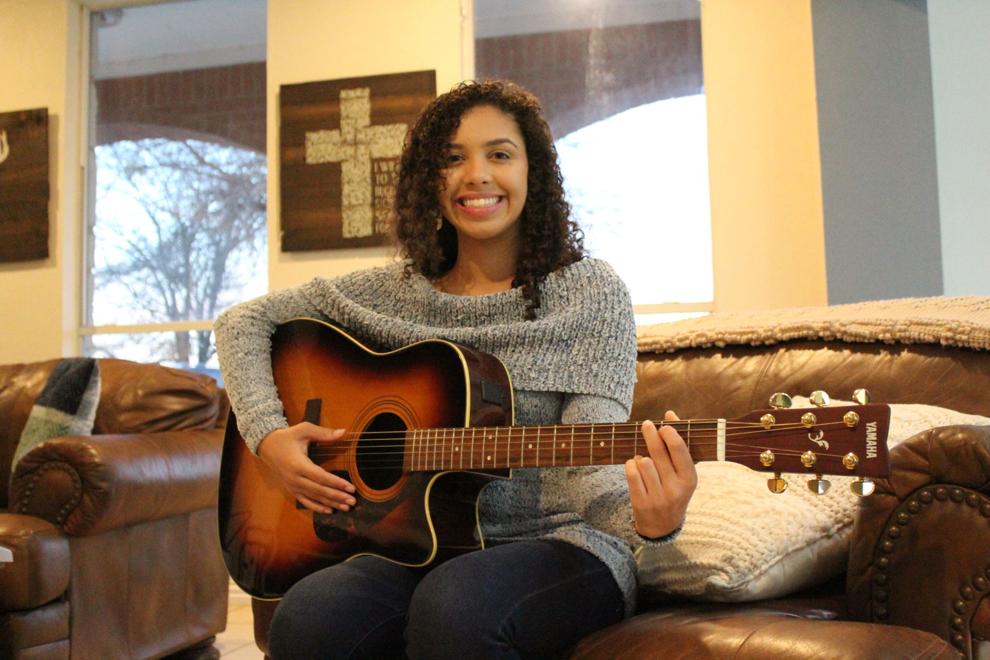 Music became Jasmine's passion, but it wasn't until watching Dolly Parton and Miley Cyrus perform Parton's song, "Jolene" on a television show when country music became her favorite genre to perform. She looks up to country music stars like Chris Stapleton, Reba McEntire and The Pistol Annies.  
"I love country music because every country song tells a story," she said. 
Using the guitar and the piano, she writes her own songs, which are mostly about high school experiences. 
"I'm in high school, so they're mostly about high school problems," she said. "I give a problem in my songs, and there's always a solution. I'm able to inspire my peers, which that's what I want to do with my music is be able to inspire people." 
Something will inspire her, she said, and the words will pour out. 
Singing in her school's choir program, as well as performing in the school's show choir, sharpens her skills, she said.
JHS Choral Director Stephen Johnson said Jasmine is a very talented singer and performer.
"She has grace and poise and is expressive on stage," Johnson said. "She can perform many different styles of music. In our choir program, she has performed as a pop soloist and with our choir when we have sung more classically oriented music. She has also helped choreograph several of our shows." 
The show choir performs a variety of songs from Broadway shows to current pop songs to novelty songs, he said. 
"Some examples of what we have done over the years are 'Popular' from the musical 'Wicked,' 'Edge of Glory' by Lady Gaga, 'Someone In The Crowd" from 'La La Land' and 'It's Raining Men' by The Weather Girls," he said. "It has been a blessing to have Jasmine in our choir program. She is kind and dependable. She is smart and humble. I wish I had 100 just like her." 
He said Jasmine's 14-year-old sister, Maaliyah Morgan, is also a great performer.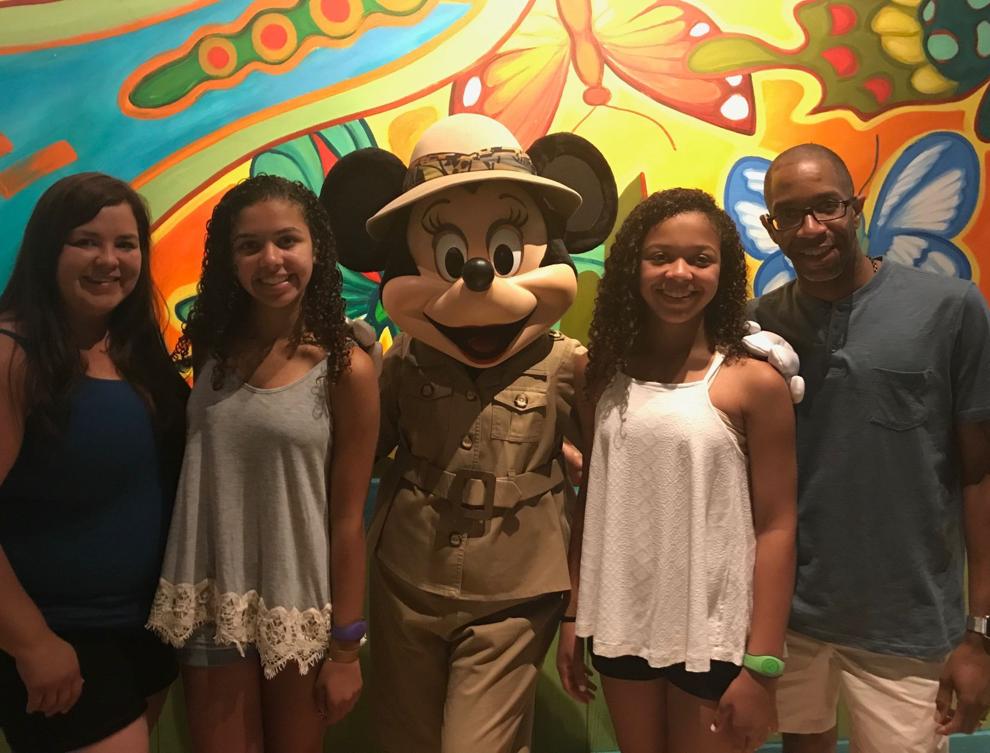 Ellen Morgan said it's been a thrill for the whole family to watch the journey Jasmine has undertaken. 
"She sees herself hopefully being like Miranda Lambert and other Texas country music stars who made it in the national stage," Ellen Morgan said. "I'm so impressed with her dedication and what she's doing. We're just here to support her."
Performing in stadiums in front of thousands of people is Jasmine's No. 1 goal and wishes to accomplish this within the next five years. She credits her determination and work ethic to be able to accomplish such a feat in such a short amount of time.
"Once I have a goal, I'm going to do whatever I can to accomplish it," she said. "Sometimes I get nervous up until I walk onto the stage. My mind is all over the place, and my stomach has butterflies. But as soon as I see the spotlight and the microphone is in my hand, it all disappears because I'm just there in the moment." 
To view a video of Jasmine singing, visit cleburnetimesreview.com.