In 1885, the property located about five miles southwest of Cleburne owned by Pid Hart and M. L. Kennard was purchased by the county for $10 an acre. These 440 acres along the Nolan River — first known as Noland's River — became the County Farm.
For some, it became their home, but for others — it was a temporary residence.
The County Farm served as a jail for petty convicts who worked on public works projects across the county and on the farm that fed them.  
Others were mentally ill or just too poor to survive on their own. Wayward girls were sentenced up to 90 days. 
It was a rest home for the aged who had nowhere else to go as Social Security and state aid did not exist yet. 
Resident Susie Ford was over 100 years old, chewed tobacco and dipped snuff. Roy Barnes was blind and had a dog that helped him get around. Mrs. Blockman did not obey the rules and often climbed out of the window and hid among the trees.
County farms — also know as poor farms or the poor house — came into being out of need. They were tax-supported residential institutions. The early caretakers who operated the county farms had to bid for the job. 
There were family groups like Mrs. Cunningham with six children, and Mrs. Georgia Thompson and her infant son, Bryan.
There were young boys without parents, white men and black men. Annually there were up to 30 or more living at the farm including the superintendent and his family. 
Those jailed and anyone else who wanted to help cultivated the crops and cared for the animals.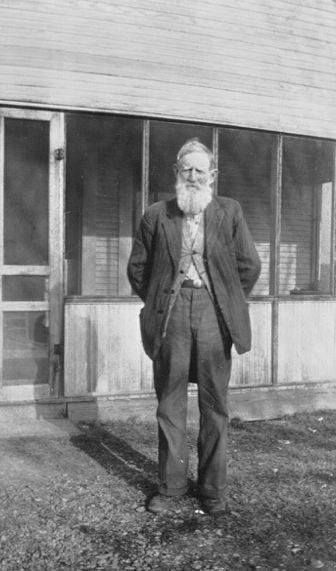 Living on the farm
In 1892, a new four-room hospital was built at the farm. C. C. Barnes, superintendant since January 1887, grubbed, sodded, and fenced 150 acres. The two yards — each 2 acres — were fenced. Two of the 16-by-32 foot houses were weather-boarded and painted. Over 60 shade trees and many rose bushes were planted. 
Hogs, chickens, turkeys and cows provided food and milk for the residents. There were cultivators, planters, mowing machines and a harvester available for farming use.
In 1897, crops produced at the farm included pecans, potatoes, wheat, corn, hay, oats, tomatoes and cotton. Animals included six cows, four calves, 26 mules, two horses and 23 hogs. By 1904, their list of implements included blacksmith tools, two wagons, saddles, drills, a plow and a road scraper.
It was an active community filled with folks of all ages, including children. They planted, harvested, stored and helped the superintendent's wife cook the food. They made their soap and did their laundry.
Local ranchers and farmers could go to the farm and hire day laborers. 
 Looking backward, it seems like the farm was like a family, sharing hardships, daily chores and life. Sure wish I could interview a few of those folks.
Leota (Kelly) Hopkins grew up near the farm and remembers going there with her father. She recalled two bridges to cross the river — the Burton Bridge and the Chaney Springs Bridge — where there was a guard nearby. The ringer washer at the farm impressed her since they did not have a washer at the time. Years later she and her husband owned Hopkins Appliances.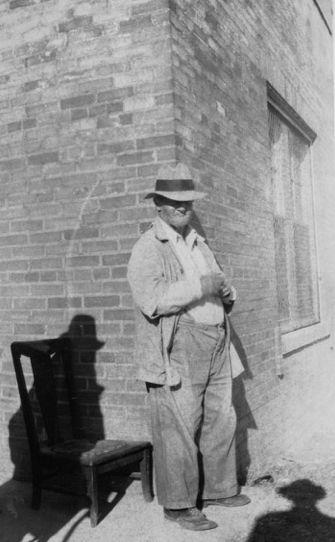 Over the decades, church groups visited the farm to sing and hold services. Rev. Jack Johnson organized a church just for residents and held services at 2 p.m. every Sunday. All-day services were common and included several speakers, dinner on the grounds and a lot of music. 
The Christmas parties with singing, gifts for everyone and plenty of food were held annually.
Superintendents overseeing the operations of the farm were A. F. Johnson, 1887; C. C. Barnes, 1887-94; R. C. Teague, 1894-1900; Guy Pegues, 1900-08; Charles Stringer, 1908-18 and 1924-37); Lee Brizzell, 1919-24; Verne Maddox, 1937-41; Frank Brown, manager, 1942; and Mr. Fenn, manager, 1943.
Dying at the Farm
The county began burying the indigent in a 1.17-acre cemetery on the north end of the farm in 1903. 
Deering and Son Undertakers were contracted by the county to furnish a coffin, prepare the paupers for burial, haul them to the cemetery and notify the sexton to dig the grave. 
R.H. Deering — one of the state's first embalmers — held Texas Embalmer license No. 32. This company evolved and is still in business today as Crosier-Pierson Cleburne Funeral Home.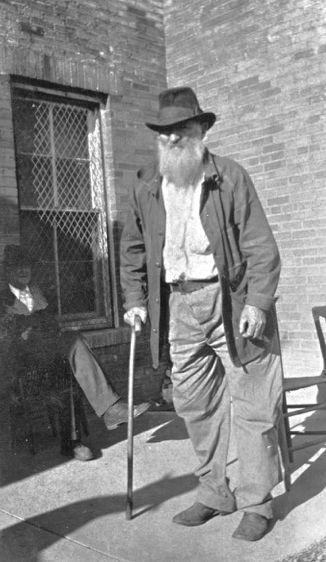 The King's Daughters organization had two or three lots in the cemetery that were available for paupers. Undertaker, John Butner, said in an old newspaper article that other organizations also purchased lots in the city cemetery for paupers.
Occasionally, family members chose to provide burial in other cemeteries. "Aunt Mollie" A. Smith, a widow, was born in 1858 and died in 1938 at the farm after a breaking a hip. She is buried in Cahill Cemetery. 
The county retained the cemetery after 406.54 acres of the farm were sold.
The County Farm Cemetery was moved in the fall of 1963 to the south end of Rosehill Cemetery in Cleburne. There were 78 graves moved. Because most of the markers were wooden and decayed, only four names were legible. The wooden caskets were also decayed so mostly bones were moved. Now the graves are marked with numbers and will remain mostly unknown.
Mostly unknown, but not totally. Historian John Watson said a family member placed a stone marker honoring Civil War veteran John R. Yawn. As researchers continue digging for more information, several names of those buried have been discovered in family genealogy and other records.
County Farm closes
After the Social Security Act took effect in 1935 the farm began declining. Welfare legislation and unemployment benefits gave way to options for housing, food and medical care.
All personal property, including two small houses, was sold in November 1944.
The Johnson County Commissioners Court ran newspaper advertising in 1947 to sell the farmland at a public auction on April 9. It sold for $350 an acre to I. H. Moore.
The structures and land descriptions in the advertising gives a deeper look into the life that had been.
Buildings included an improved eight-room headquarters house with a bathroom, modern fixtures, a concrete back porch and a large mess hall. There was a three-room tenant house, a brick dormitory with seven rooms that had a concrete floor, two fireplaces and a new roof. 
The rock jail had a steel roof. There was a large barn with a galvanized roof, a milk barn and other buildings and houses on the property.
There was two miles of paved roads, a deep well with a pump and three acres of orchard. It was described as the most fertile land in the area. 
With a growing population and a need for water, the city of Cleburne purchased the property in 1962 to build a dam and create Lake Pat Cleburne.
Thanks to Jim Moore for marking the map with the location of the Johnson County Farm.