The typical true love story ends with the couple living happily ever after.
Esther Barr, 87, and her husband, LeRoy, 86, of Burleson have been living their happily ever after.
They've been blissfully married for 64 years, but now Esther is coping with a new and difficult chapter of their lives together; LeRoy recently entered hospice care.
"My parents have been able to live out their golden years together, but that doesn't take away the heartbreak of hospice," said Debbie Kelley, one of the Barr's two daughters. "I'm very proud my mom wants to tell her love story. Sharing the memories and stories has been very therapeutic for us as a family."
Esther said she's found comfort in knowing her husband loves her, she loves him, and they've always forgiven each other. That simple manta is what she calls "their secret to success six decades later."
She vividly recalls the moment she first saw and met LeRoy at a bus stop in San Antonio, but it turns out he had his eye on her many months earlier in another city.
When they both previously lived in Laredo, LeRoy remembered her working as a bank teller. As fate would have it, both were in San Antonio and they both got on the same bus. 
LeRoy had the courage to ask for her number, but Esther was hesitant. Recalling that time, Esther coyly mentions she had her option of suitors. But, thanks to her sister's encouragement, she gave LeRoy her number.
 "When I met LeRoy, he didn't even have a car yet," Esther said. "We'd ride the bus together, and he'd always make me smile. He'd point to a tree and exclaim, 'That's a kissing tree' and steal a peck."
Esther said it wasn't a fast love, but his consistency grew on her. He was kind, nice and always made her laugh. It didn't matter how much money he had for dates because with LeRoy, it was always fun.
 After nearly a year of dating, the couple got married on Nov. 9, 1956. 
It wasn't an extravagant wedding. They wanted something personal and private, so they tied the knot in a church in a ceremony that fit their style perfectly.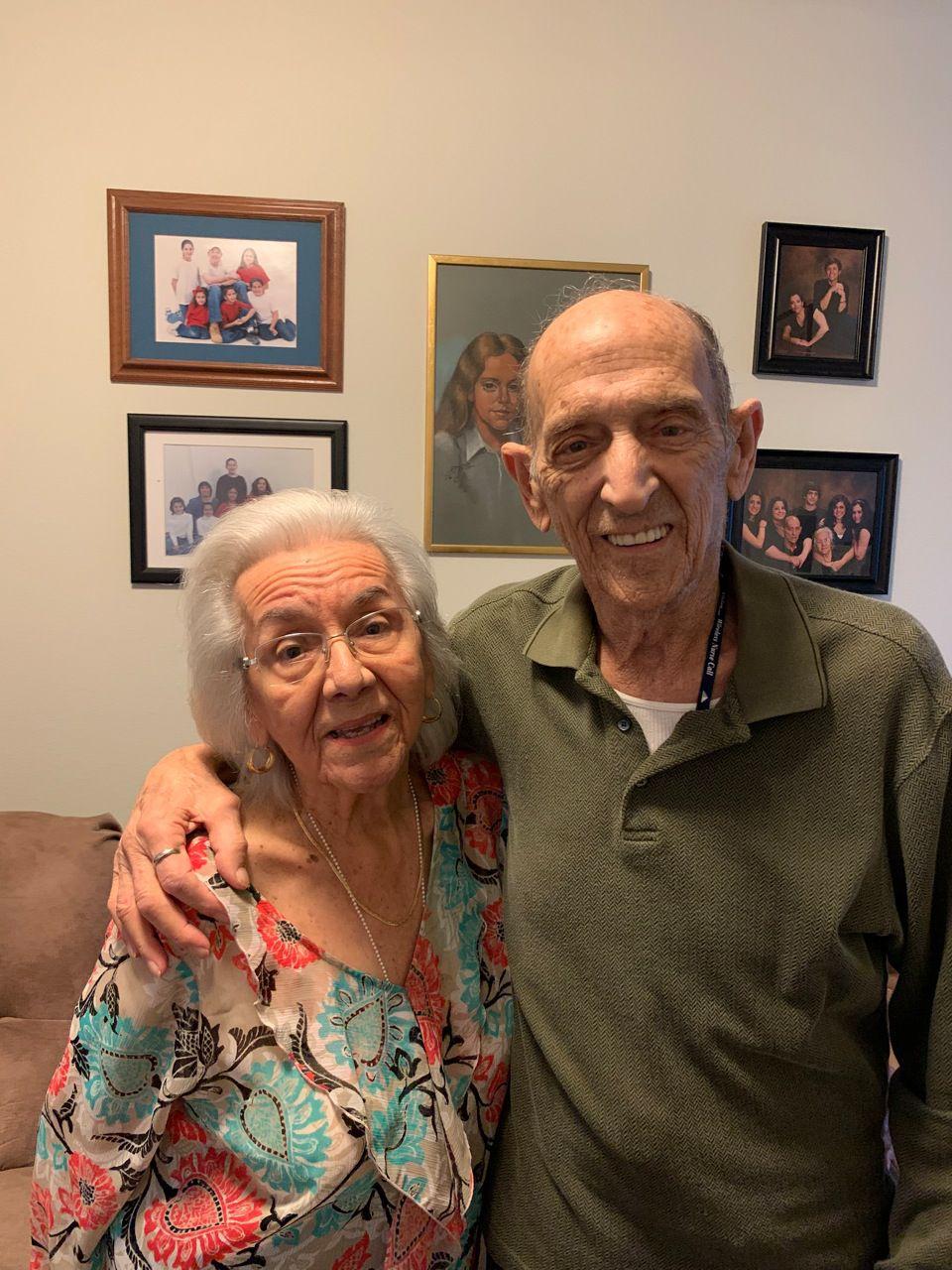 Following the wedding, Esther says she was showered in presents from LeRoy. In the beginning, he brought her a small gift every day. They were always something personal, and never flowers.
 "LeRoy isn't always the best with dates," Esther said. "Sometimes he'd forget Valentine's Day, but he always made it up to me.
"He loves to tease me, no matter how long we've been married. When I'd go to the beauty shop, he'd ask, 'Oh no, what happened, she couldn't get you in?' Anything to make me laugh. But I always knew when he was being sincere, and I always knew he loved me."
The couple now calls Mustang Creek Estates of Burleson home and are proud parents to two daughters, seven grandchildren and four great-grandchildren.
"It's been beautiful to get to watch Mr. and Mrs. Barr's love story," said Katie Hidalgo, executive director of Mustang Creek Estates of Burleson. "Their example of love and commitment is something to be admired. Mrs. Barr is such a strong woman, and we hope we can continue being a source of support for her and her family."