Young adults from all over the country travel to Southwestern Adventist University every year to learn more about their interests, increase their faith and help communities with service projects. SWAU students share their stories about attending the institution.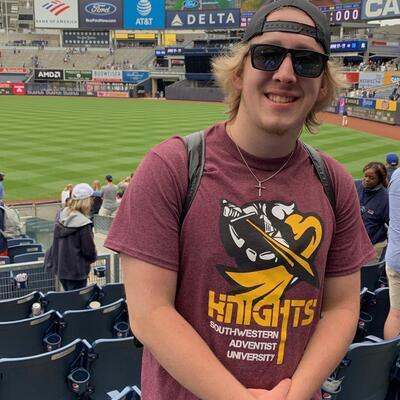 Jonathan Puckett
Jonathan Puckett is a junior business major studying operations management at Southwestern Adventist University. Beyond his studies, Puckett is a resident assistant and shares a peek into his experience as a Human of SWAU.
My journey to Southwestern Adventist University all started with a simple conversation I had with a neighbor, a SWAU alumnus. After I graduated from high school, I was looking for a smaller campus environment near my hometown of Waxahachie.
My neighbor shared about his experience here and recommended that I check it out.  I did some research about the school and scheduled a tour. 
I remember after seeing the campus and meeting my future classmates and professors, I turned to my mom and said, "This is where I want to come to school."
Fast forward three years, I am now a junior and a resident assistant in the men's residence hall. In my role, not only am I earning money to pay for tuition, I am also connecting with young men who are following the same journey I am on here at SWAU.
Working for the Dean of Men, I have learned a lot about leadership and dorm management as well as teamwork and patience. I have had the opportunity to help plan and host dorm events, connect with individuals whom I might not otherwise have met and mentor individuals who are learning to navigate the college experience. 
The smaller sized dorms provide me with personalized support from our deans and allow us to really feel like a dorm family no matter what our background is.
When I first came to the university, I was nervous and worried that people would judge me because I am not Adventist. However, it has been the complete opposite. 
People do not judge me because I have different beliefs; they genuinely care more about me as a person rather than what I believe in, and that's something I believe I wouldn't find anywhere else. 
SWAU is an inclusive community where our differences are trumped by our cohesion as a campus family, and I am proud to call myself a Human of SWAU.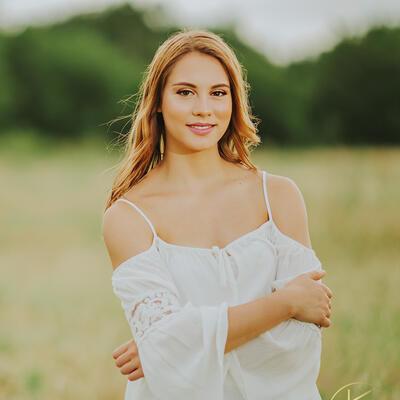 Kelsey Johnson
Kelsey Johnson is a sophomore music major with a minor in chemistry. Johnson shares how her decision to become a Human of SWAU will have a positive impact on her future. 
 When deciding what university I was going to study at, Southwestern Adventist University was always at the top of my list, considering that I've lived in Keene my entire life. 
I visited many universities but after each experience, I knew that SWAU was my top choice. When asked why, I shared that it was because of the faculty and staff we have here on campus. 
Each employee goes out of his or her way to make sure we are successful not only while in the classroom but also as we prepare for our future after graduation. Our small school vibe increases the opportunities I have to receive a one-on-one interaction with my teachers. My friends at larger universities aren't privileged with this experience which my classmates and I are blessed with here.
Not only are the faculty and staff fantastic, but the students are as well. When I came to visit the campus, I always felt the atmosphere to be full of family and friendship. 
I knew that this was a place where I would feel welcomed and a place where I felt like I could fit in. I found it easy to transition into college because of the amazing friends I made so quickly. 
When school gets stressful or overwhelming, it is reassuring to know that I have people who I can count on to help me when there is something I can't handle. The SWAU hospitality is unlike any other.
As a music major and chemistry minor, I plan to use my degree to attend medical school. I have always considered myself a "hands-on" learner and SWAU's hands-on-learning has not dissappointed me. L
earning the core material in the classroom and then moving to our state-of-the-art laboratories to actually test it as well as receiving real world exposure through field trips and work experiences makes the learning experience personalized and competitive.
Overall, SWAU has provided me with a caring and friendly atmosphere filled with faculty and staff who want me to succeed, friends who help me thrive and a curriculum that prepares me for my future. I am being well-equipped with the strong courses they provide here and the "hands-on" opportunities I have. 
For anyone looking to be challenged academically and longing for a school that is like a family, join me here. I am so glad to be a Human of SWAU.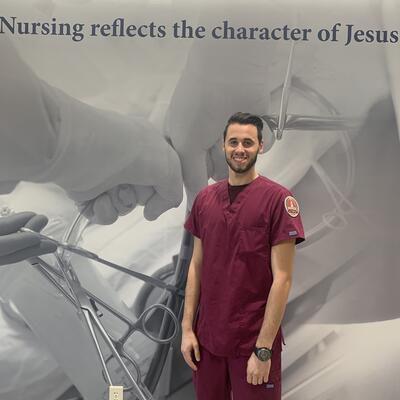 Micah Illingworth
Micah Illingworth is a junior nursing major. He shares a piece of his experience on campus and how nursing has impacted his experience
I was born and raised in Keene where Southwestern Adventist University has always been right in my backyard. When choosing a university to pursue my degree in nursing, I hesitated to attend SWAU because I was unsure if I wanted to stay with my roots in the town of Keene or travel and experience the world. 
I chose SWAU and have not regretted it. Not only have I been blessed to attend college in my hometown, but I have also grown in every aspect of my personal, academic and spiritual journey thanks to the Christ-centered education here.
SWAU's nursing program prides itself in its high pass rates, state-of-the-art equipment and excellent internship opportunities. While these are all true and excellent reasons to pursue nursing here, I am most impressed about the one-on-one interactions I have with my professors. 
Being in a smaller school where our nursing classes have dozens rather than hundreds of students, I am blessed with a personalized experience where my professors ensure I succeed. 
My professors know each of us on an individual basis, they invite us to their homes for meals and they stay late to answer our questions. I feel that hearing their experiences and receiving their personalized support prepares me for the competitive and stressful workforce that I will enter after college.
Beyond preparing me for my future career, the faculty here support my Christian journey. I know that there are dozens of Christian colleges across North Texas, but SWAU is unique because faith is integrated into everyday life. 
Many of my classes begin with a devotional or encouraging thought. Each weekend, the celebration of Sabbath fosters an environment of balance and rest; prayer is a valued aspect of our campus; and worship opportunities are personalized and numerous. Being at a university where Christ is central in all that we do and where I am able to connect with others who share in my faith is priceless. 
We are all one big family who pushes each other throughout each success and challenge. I am very glad I chose SWAU. I encourage those who are interested in a nursing degree to look beyond the statistics that larger schools boast and come to Southwestern Adventist University, a community focused on an integrated Christ-centered education.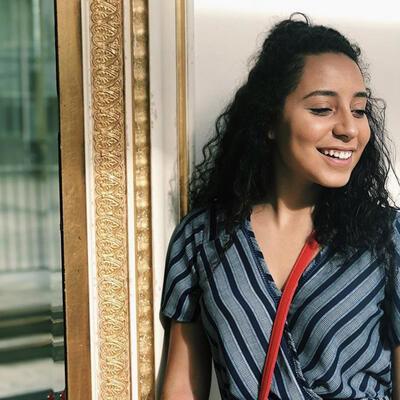 Marisa Wallace
Marisa Wallace is a junior history major. As a member of University Singers, student worker at the Office of Advancement and member of several campus clubs, she enjoys being involved on campus and cherishes the unique experiences she's had. 
I am a junior history major at Southwestern Adventist University, and I plan to pursue law school after I graduate. From the moment I applied, I was instantly welcomed by my enrollment counselor and felt right at home. 
Here on campus, I enjoy the well-rounded involvement I have both in and out of the classroom through music, sports and real-world work experiences right on the university's campus.
A memory that I cherish is being a part of our SWAT gymnastics team. SWAT is our Southwestern Acrobatics Team and is like family to me. The friends that I have made on the team pick me up on and off the mats. 
Last year when I joined SWAT, we had the opportunity to host Acrofest, a gymnastics event that brings Adventist college and high school teams from across North America together. Being able to welcome hundreds of gymnasts and exhibit our Southwesternhospitality, was a lot of fun. 
Aside from athletics, I love music and have the privilege of being a University Singer. As a member of this select choir, I get to travel domestically and internationally. 
It has been such a cool experience to sing with well-known composers and artists such as Craig Courtney and Jaci Velasquez while attending a small and personable University. Performing at the Meyerson Symphony Center each year along with hundreds of talented high-schoolers who audition for a spot in the prestigious Music Festival, is an experience that makes attending SWAU incredibly unique.  
When I am not singing, studying or doing acrobatic gymnastics, I work in the Office of Advancement. There, I grow the professional skills that I hope to one day utilize as a lawyer. 
From organizing events to corresponding with donors and from writing letters to filing documents, SWAU's on-campus work opportunities make my college experience financially possible and prepares me for my future career. 
The small campus environment has allowed me to experience a well-rounded college journey while being surrounded by supervisors, coaches and instructors who know and care for me.  
Each day, I am learning about history, but I am also making life-long friends, gaining experiences that will prepare me for my future law career and most importantly establishing a firm relationship with God. I am grateful for the experiences that I've had here and for my continual growth. SWAU is truly a place where doors have opened and continue to open.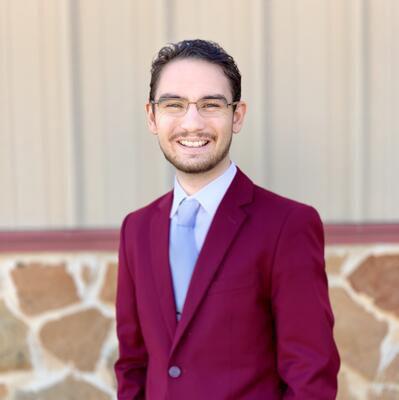 Caleb Durant
Caleb Durant is a sophomore communication major. He shares the memories and experiences that he has made in and out of the classroom.
My experiences here at Southwestern Adventist University have created memories that I will cherish for the rest of my life. I have been blessed by the many friends I have gained, along with the lessons I have learned through being taught by and working alongside my professors. 
Through my years here, there have been many hardships, but each one has helped me grow, and led me to become a better person. Teachers and mentors encourage me every step of the way through my role as media manager. 
I have grown through countless experiences during my time here at the university, and I cherish those who have pushed me towards achieving my goals. With my communication major focusing on radio/TV/film, I believe SWAU has been the best place for me, especially since I want to work in ministry. 
From the time I was young, I felt called to a media-related ministry. The faculty and staff at the university have supported me as I prepare for my future.  
Their giving me the opportunity to serve as media manger for the university, a role usually held by a non-student employee, is preparing me for my future career. There have been times when I felt discouraged, such as when I didn't get the grades I wanted or certain situations didn't turn out as planned. But in the end, my SWAU friends, faculty and staff have always helped me to see the bigger picture and to trust that God will lead me through.
What I have enjoyed most about SWAU is the opportunity to grow close with Christ and others. Because of the small campus, I can connect on a deeper level than I would have been able to do at a larger university. 
Some say the money spent on a college education might not always be worth it, but I say, "you get your money back four-fold from being able to experience such great interactions that will last a lifetime."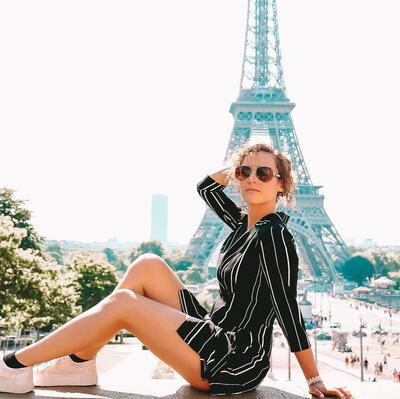 Lindsey Johnson
Lindsey Johnson is a senior music major. She plans to further her music and biological science degrees by pursuing medical school. She shines light on her life here at the university and how the music department has impacted her experience. 
Southwestern Adventist University has been my home for the last four years. I grew up in Keene and drove past the campus every day, but it wasn't until I was a student here that I realized how a school could become a home. 
I am a music/pre-med major with a chemistry minor. It is kind of a quirky degree and not many people know about it, but it is a perfect fit for me. 
I studied piano for 15 years before coming to SWAU where I study organ. The music department is incredibly active locally, nationally and internationally. 
We tour abroad every summer, we host an active and engaging music festival annually and we are always working with new composers, collaborating with gifted musicians from around the world and pushing ourselves to do better than our best. 
As passionate as I am about music, I am even more excited about studying medicine, and that is why I chose a pre-med track. Being music/pre-med major allows me to study music while taking the science classes required for acceptance into medical school. 
If I could offer any piece of advice to someone considering music — and specifically music/pre-med — it would be to be ready to commit and to work hard. I've been here for four years, and every time something new is thrown at me, it definitely is more challenging than the previous experience. But by being willing to put in extra time to prepare and present my best, I am able to achieve my goals.
The music department has a select choir called the University Singers. As a University Singer, I have had the opportunity to tour the world. 
Each year we travel somewhere new: May 2017 — France and Germany; May 2018 — Norway, Sweden and Finland; May 2019 — Spain and Portugal; and May 2020 we get the opportunity to tour Italy. SWAU provides us the opportunity to perform in venues that students at most small colleges only dream about.
It is hard to believe that my time here will soon be finished. I have been blessed by life-long friendships with individuals who support and encouraged me each and every day. 
I am grateful for the many experiences gained through participating in the music program. Even though I am excited for medical school, I will always call SWAU my home.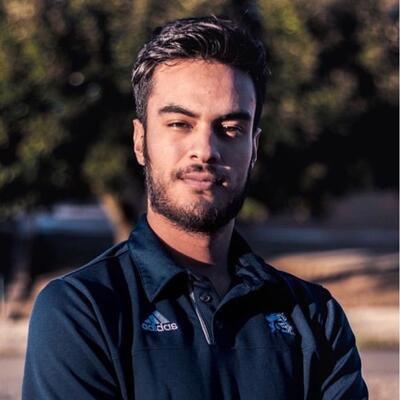 Raul Licea
Raul Licea is a junior business major. He has been involved as a university athlete since his freshman year and shares how being a Knight has impacted his experience. 
Sports, especially soccer, has always been a big part of my life. When I came to Southwestern Adventist University, I received the opportunity to be part of the university's athletic team, and I have enjoyed every moment since. 
This year I am honored to be one of the soccer team captains, and being able to lead a team of guys who share the same passion as I do is so fulfilling. Our soccer team has not only given me the opportunity to make long-lasting friendships, but it has also grown me as an individual. 
I am a part of more than just a team because regardless of winning or losing we are a family, and we are in it together. Over the past few years, I have enjoyed playing as a striker for our soccer team. 
At the start of this year, I had no idea what was in store for me. During one of our first games for the season, I broke my leg. I knew that I was automatically done for the season and even feared that my athletic career was over. 
It was hard to watch the rest of the season continue without being able to play, but during this time I realized just how much of a family my team really was. Each team member and coach was extremely supportive during my recovery, always lending out a helping hand and doing anything extra to make sure I felt their support on and off the field. I am grateful for each of them. 
While being a part of the soccer team helps me grow physically, it also stretches me mentally and spiritually. My coaches always go the extra mile to make sure we take care of ourselves, and they are always pushing us to become better athletes and better people. As leaders of our tight-knit team, they encourage all of us to make sure we are focused on our spiritual life along with our academic responsibilities.
Having a family like this is something that has made a great impact in my life. The emphasis of camaraderie and the spiritual focus on our campus makes being a Knight incomparable. I encourage others to step out and become an athlete at SWAU.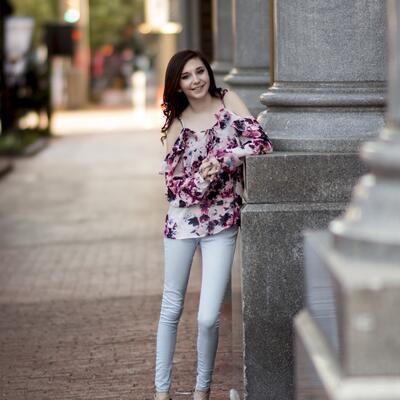 Amy James
Amy James is a junior English major. As a local, her Keene roots are strong and she proudly presents a glimpse of her time here at the university and how she cherishes the close-knit environment of the campus. 
When I first came to Southwestern Adventist University, I planned on pursuing a degree in business management and marketing. While the business program is exceptional, my first semester showed me that English was an even better fit for my future goals. My advisor was completely supportive and very helpful through each step of my decision as I changed my major to English.
I immediately fell in love with the university's English department after taking just a few general courses, and I haven't looked back since. The English department at SWAU is unique in that we are given the opportunity to be in a close-knit environment with our peers and professors. This sense of community and shared passion for literature is what makes SWAU so special for me. 
Since I grew up in Keene and attended high school down the street from the university, I honestly did not intend to enroll here. Like many others in my graduating class, I wanted to have a new start outside of Keene. 
This was obviously not in God's plan for me and for that, I am truly grateful I chose to explore my passion here. SWAU has been a perfect fit for me, and there is no place I would rather be.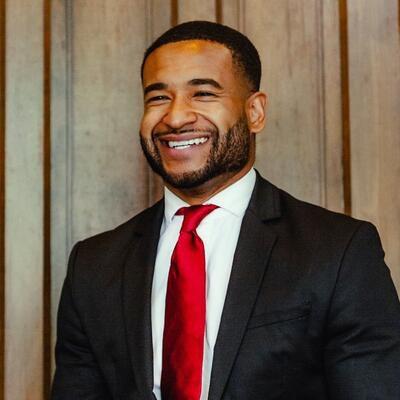 Christopher Findley
Christopher Findley had the opportunity to serve in Peru through The Adventist Development and Relief Agency Connections this past summer. Below, he shares about his experience while serving abroad, how God worked through him and how SWAU prepared him for this endeavor.
The water was bone-chilling, but the cool, transparent liquid splashing against my skin didn't bother me as I stepped further into the river. Thoughts of how great God is and for his answered prayers ran through my mind and warmed my heart as I prepared to baptize a young woman, our chef. 
When the chef at our ADRA Connections camp decided to be baptized, I knew that it was only by the grace of God because she never attended worship. The beauty of it was, she didn't need to be preached to or evangelized. 
What changed her was the love she saw demonstrated by the ADRA Connections team and volunteers. Because she saw that love in action, she felt inspired to give her life to Jesus. 
My mind drifted again to some of my great adventures in Peru: building a school, leading worship and exploring a beautiful country. While these experiences were life changing, the greatest moment was when I rediscovered the true meaning of servant-leadership.
It all started when I asked God to help open a door for me to work with ADRA. My prayers were answered when Adam Wamack, manager of ADRA Connections, visited Southwestern Adventist University. We met and began to discuss the chance of serving as the trip's pastor. 
I spent months praying to God for this opportunity to come to fruition. Nothing was guaranteed, but I knew that this was God's calling for me. Then, I got the confirmation to go to Peru to serve as a pastor. No words can express how I felt knowing I would serve in another country as the hands and feet of Jesus. 
When I got to Peru, I met my fellow volunteers. We knew that we would be working on an elementary school, but we didn't know how hard we would be working. 
A typical day started with breakfast and worship. Leading worship was a blessing because we had a praise team and amazing activities with the ADRA staff. 
After breakfast, we loaded the vans and headed to the work site to work on the elementary school. The work site was very rigorous since we were building a school with progress each day. 
However, the toil and labor were worth every moment knowing the school would be dedicated to young people who needed a sturdy building in which to learn. By the grace of God we got it done.
On the days we were not working on the school, we got to explore the country of Peru. The country was absolutely beautiful as I saw first-hand God's artistic work in the beautiful mountains and nature. 
God gave me an opportunity through ADRA connections to travel with a purpose. Of course, God wanted me to immerse myself in a beautiful world, to appreciate his creation and reap in the benefits of nature. 
While doing so, I realized that I was created to serve. It is through acts of service I am more aware that even with the little resources we may have to help, it can make a big impact for people's livelihoods anywhere. 
Something as simple as a new school can bless the lives of future generations. Knowing that I had a few days to be part of that experience was very fulfilling. 
As I reflect on this experience, I am reminded that SWAU is the reason why I was able to partake in these spiritual experiences. My theology professors like Joaquim Azevedo and Buster Swoopes always inspired me to pray for the Holy Spirit to lead all my efforts. Missions Week programming helped me to understand the importance of faith in Jesus, which inspired me to serve abroad. 
The personalized theology classes like Homiletics helped me improve my skills in delivering God's Word. Service is integral to the educational experience at SWAU, and I am thankful that it led to my opportunity to serve with ADRA.
This experience has improved my walk with God, grown my faith and inspired me to tell others about the joy of serving. I spent every night in prayer on my knees asking God to bless each worship service with the outpouring of the Holy Spirit, and He did. It is my prayer that by God's grace, I have future opportunities such as this to serve for Christ.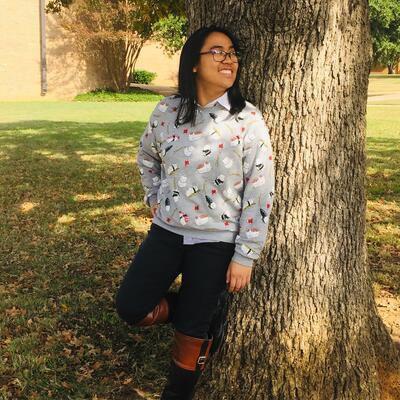 Hannah St. Nino
Hannah St. Nino is a senior medical laboratory science major. She has taken some time to give us a glance at life here at the university and shares how individuals on the campus has impacted her experience. 
Roommates are a blessing. Some people are fortunate to have the same roommate for the duration of their time at Southwestern Adventist University. I, however, have been blessed in a different way. 
Over the course of four years here, I've lived with five different roommates, each with her own pursuit and unique personality. I've come to realize that roommates are more than simply someone you share a room with.
When my roommates and I are close, they come to be somewhat of a sibling away from home. They see me at my worst, my craziest, my laziest and busiest times. They laugh with me, joke with me, cry with me, chastise me and reason with me. 
And through it all, they support me, sometimes in little "Have-a-great-day!" sticky-note ways and sometimes in big, "I-put-off-studying-to-watch-you-perform" ways. 
For some students who have never had a roommate, coming to a university can be difficult. You have to adapt, learn and compromise with a person you might have never met before. 
These changes you have to make might be a sacrifice, but for me not only do those sacrifices grow the relationship between myself and my roommate but it also helps me to grow as a person. The smallest things can end up making the biggest difference. 
I strive to make a difference in each of my roommates' lives knowing that I could be one reason they smiled that day. 
Each trial has been worth the reward of the long-lasting relationships I have made over the course of my college experience. To my roommates and to all the other roommates out there, keep being awesome. You're making a difference in someone's life whether you know it or not. 
To anyone considering living at the dorms of SWAU, I say do it and be that great roommate for someone else. You might just end up being part of the greatest and most unforgettable memories someone else looks back on.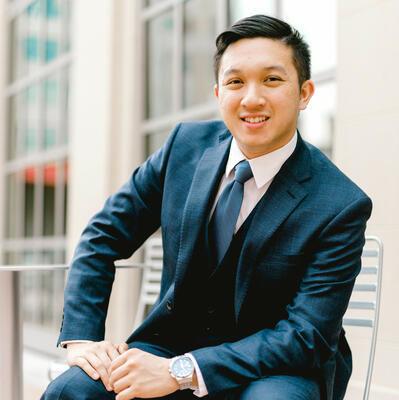 Kyle Dellosa
Kyle Dellosa is a senior business major with an emphasis in finance. The university's principles of knowledge, faith and service has impacted his time.
My experiences here at Southwestern Adventist University began by accident. I am a graduate of Chisholm Trail Academy in Keene. 
Like many of my classmates, I chose SWAU because it was close to my home. Because of this, I did not have many expectations for the university, but the experiences I have found here on campus have been worth more than I could ever have imagined.  
The most valuable experience I gained was the ability to experience knowledge, faith and service in an integrated manner as I prepare for my God-given destiny. Entering SWAU, I was a biological sciences major with a pre-pharmacy emphasis. Three years later, I am now a business major pursuing a future career in finance. 
My journey has been filled with academic learning, hands-on service experience and growth toward Christ and others thanks to the small and personalized campus experience and to those who have surrounded me here. 
I have grown close to my professors and advisors because of the genuine care they have for all of us and because they take the time to help each of us find our life's calling. When I decided to switch my major, I had the full support and assistance of my advisors and professors as they helped me plan for my future. 
Each professor has given me grand opportunities to not only increase my knowledge in finance but to expand my experiences outside of the classroom.
Some of the things in which I am most grateful are the exposure we have to real world professionals. In the profiles of entrepreneurship class taught by professor Ana Patterson, local entrepreneurs came to share about their professional experiences. Hearing and meeting these seasoned individuals inspire me to continually strive for excellence as I prepare for my future career. 
While a larger institution might have more money, the personal interactions that I receive with professionals in my future field would not be possible in a larger institution. 
I am blessed to be at a university where the principles of knowledge, faith, and service are integrated in practical ways each day. I am thankful to the administrators, faculty and staff for instilling these principles in the campus experience here. I look forward to representing this great university as I begin my career thanks to all I have experienced as a Human of SWAU.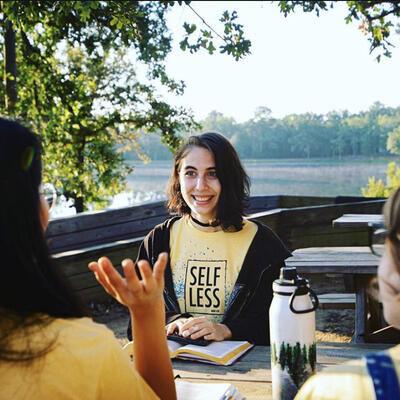 Yuiza Miller
Yuiza Miller is a senior theology major. She shares a snapshot of how being a 
Human of SWAU has stretched her in a positive way. 
Before I came to Southwestern Adventist University, I considered myself an introvert. I spent most of my days studying and enjoying time to myself. Even though I am content on the introverted spectrum, I always felt like there was something missing. 
When I came to SWAU, I found the deep meaningful connections I had been searching for. Being here on this campus made me open up to others and grew me socially and spiritually.
One instance I distinctly remember is from my first year at SWAU. Living in Keene most of my life, everyone expected me to know people at the university, but to their surprise I was surrounded by crowds of people whom I had never met before. 
I wanted to be involved in our campus activities to get to know those around me, so I decided to attend the annual mud volleyball game on campus. Despite my introverted side, I took the opportunity to reach out and talk to fellow classmates. 
I was bombarded with big smiles and encouraging hellos. The rest of the evening was full of fun, laughter and getting soaked in mud. 
This was my first encounter with those that attended SWAU, and after that night I knew that this was where I belonged. I will take any opportunity to get together with the friends I have made here on campus, even if that means getting a little dirty and stretching my comfort zone. 
Two years have passed; I have met so many different types of people and have made so many new friends. 
Being a part of theology department has broadened my spiritual life and taught me how to serve others by teaching them about the love of God and how it changes lives. At first, the transition to college was difficult, but I was welcomed with open arms by faculty and friends. 
Coming to SWAU has made me a better person, and I thank God every day that I have the opportunity to study here.