Although the stars at night are big and bright deep in the heart of Texas, one Cleburne couple got to see them bigger and brighter than ever.
"It's a different kind of peacefulness," Dawn Hammock said of being on the water at night. "Seeing the stars, it's total tranquility."
Hammock, and her husband, Allen, lived on a 40-foot sailboat for one year, while they traveled along the Chesapeake Bay and surrounding waterways.
Setting sail
Having topped out at her job as a registered nurse in Houston, Dawn Hammock a few years ago wanted to go back to school to get her nurse practitioner's license through Georgetown University in Washington, D.C.
"I did that online, but when I graduated there was an instructor there who was part of the Virginia Nursing Association who suggested I apply at the Virginia Medical Center," she said. "So I did, and they flew us down there in October when all the colors were changing and was just beautiful."
After spending the weekend driving around Virginia, that's when the couple decided it was time to move on from big-city living.
"Our only son is grown out of the house and we really had nothing other than my job holding us from Virginia," Allen Hammock said. "I thought, if we were looking to make a change, why not now?"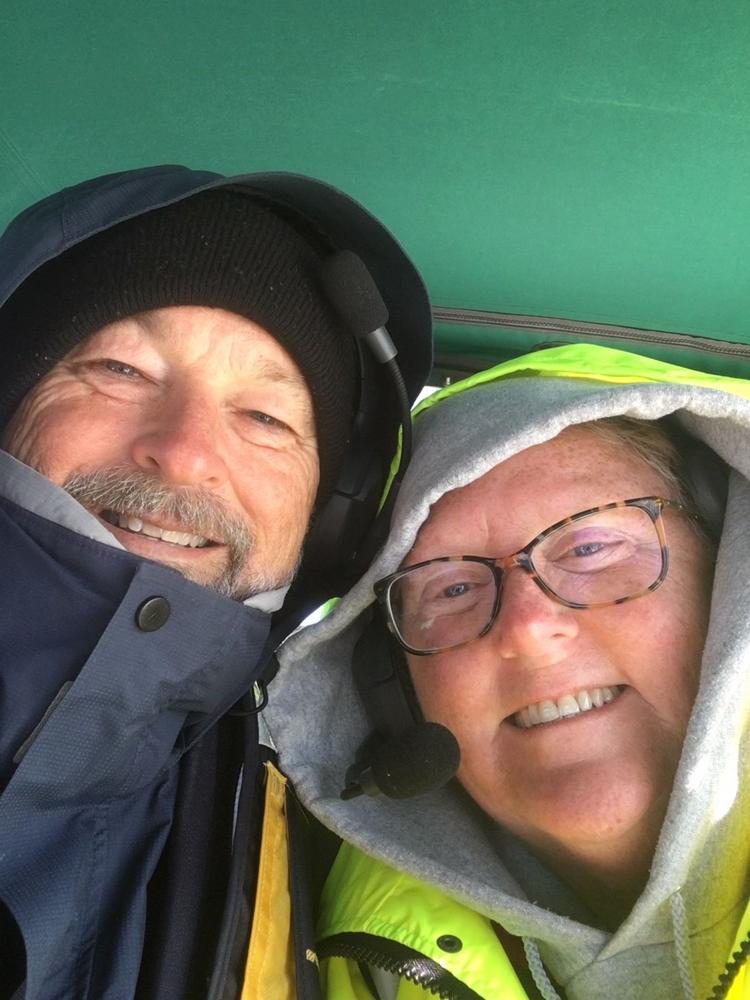 Allen Hammock, after working with the same company for 25 years, walked into his bosses office and said he was leaving for Virginia.
"About 20 minutes later he said, 'You could work from home couldn't you?'" Allen Hammock said. "So, my job went to Virginia, too. I got to keep my job and work from home."
The couple sold everything they owned to make the move to the east coast.
"While we lived in Houston, we both sailed," Allen Hammock said. "When she started back to school, she was studying all the time so I joined a sailing club. I was the commodore of the sailing club for awhile, and did different things there, and was one of the skippers.
"So, I saw a lot of other people's boats. But one of the agreements of moving to Virginia was that once we got settled we'd buy a boat in Virginia, so that's what we did."
Most of the time, the couple took the boat out over the weekend, but were longing for more time on the water.
"And then we sold everything we had in Virginia to move onto the sailboat," Dawn Hammock said.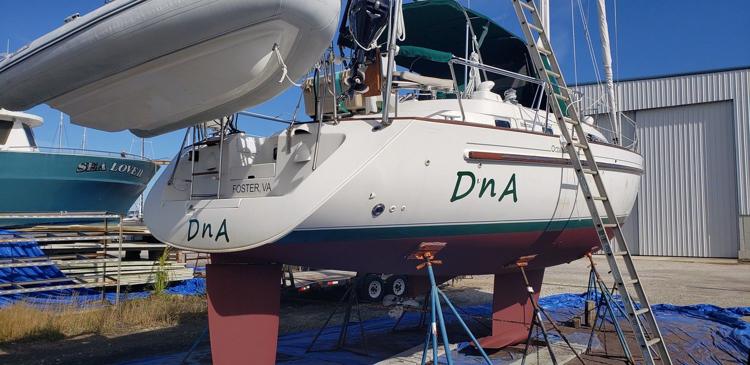 The boat was named "DnA," and, although it stood for their names, they did get asked often if they were research scientists. 
"It was a great name for a boat, because when you told people what it stood for they remembered you then,"Allen Hammock said. "'DnA? Oh, that's Dawn and Allen."
They began to sail all over the Chesapeake Bay.
"It was a lot like having a 100-year old house," Allen Hammock said. "We were fixing something all of the time. The only difference is in a house you get to fix everything standing up. On a boat, everything is somewhere down a hole and you have to wiggle down to get into it."
One day, they thought they were going to sink.
"We had just started this adventure and happened to look in the bilge one day and it was full of water," Allen Hammock said. "Just gallons and gallons. Full of water. We pumped it out and it'd fill up again."
They pulled the boat out of the water and had it repaired — or so they thought.
"A few thousand dollars later, we had it back in the water and it started to fill up again," Allen Hammock said. "We finally realized it only filled up with water when we ran the air conditioner. 
"Turns out, it was the cooling water for the AC. The hose where it was supposed to go over the side had broken off and it was just going inside. So a $12 fix that I fixed myself, ended up costing us thousands of dollars."
But, it wasn't all bad.
"It was nice just to go somewhere, stop and just anchor out in the middle of nowhere," Allen Hammock said. "Sleep there for the night 300 miles offshore. And we did that a lot, go up a little river somewhere and drop the anchor for the night."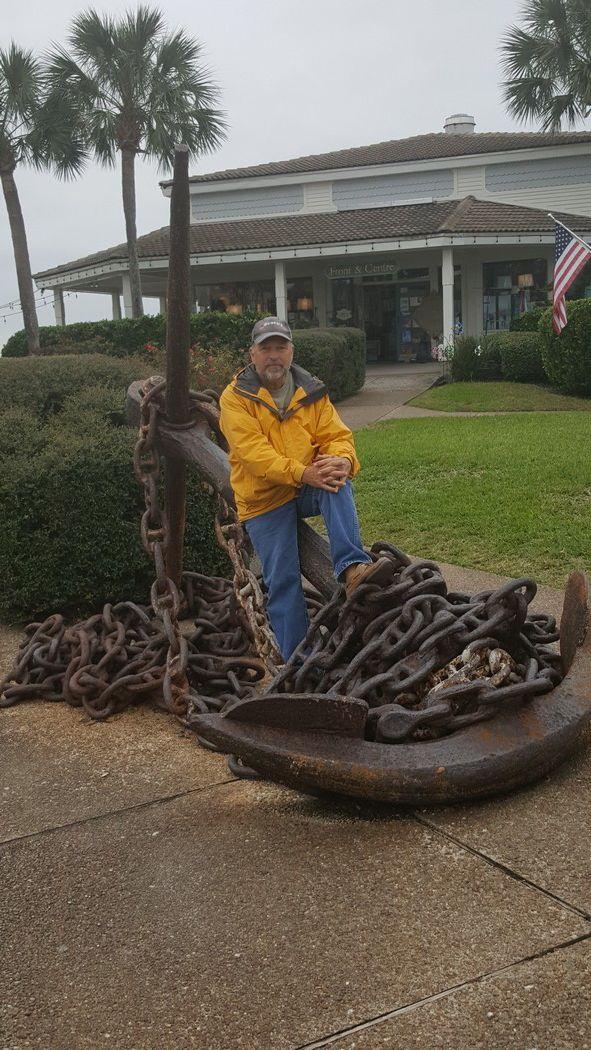 Dawn Hammock said being on the water was calm and peaceful.
"It's beautiful in the mornings, to have your coffee and watch the birds," she said. "Of course, the pelicans were always incredible. Sunsets, you just can't beat the sunsets."
Dawn Hammock got really good at docking a sailboat. 
"I told Allen I needed to learn how to park and unpark the boat," she said. "Allen called and got us a slip and as I came in I saw where I had to park and thought I couldn't do it. It was a 50-foot slip for a 40-foot boat, and you talk about scary."
She said two men stood on the back of their boats with their hands on their hips, making sure she didn't hit one of them.
"But, I did it," she said. "The women on those boats came out and were yelling for me."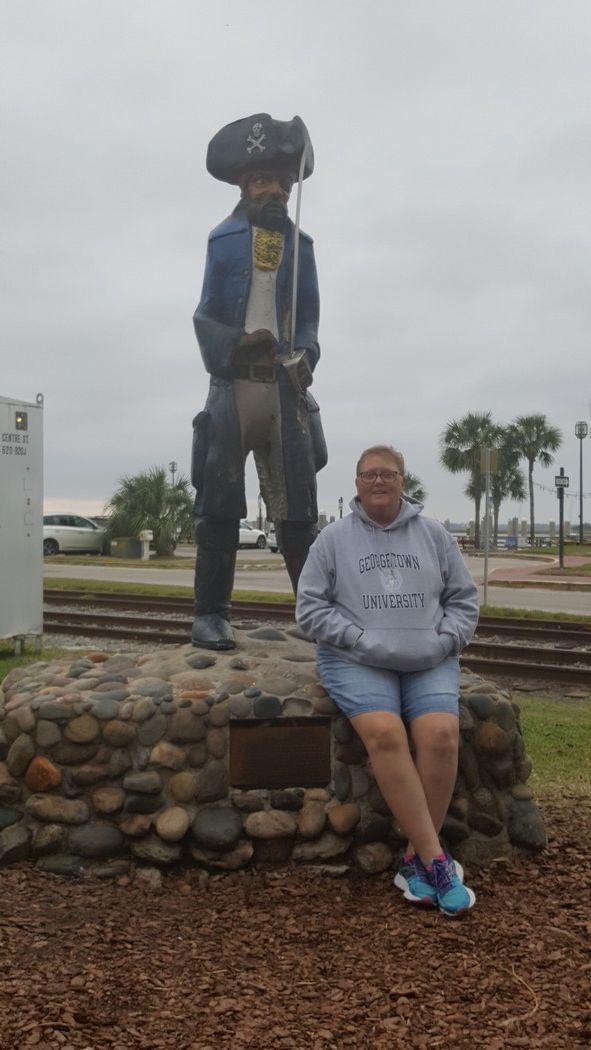 Allen Hammock said his wife got many ovations for her parking perfection.
"Usually, a husband and wife team ... the man drives the boat," he said. "But Dawn was behind the wheel of our boat."
One morning, they saw an osprey flying over the water.
"He had a fish in one hand, and a bald eagle was chasing him," Allen Hammock said. "The aerobatics, it was really entertaining. That lazy bald eagle couldn't catch his own fish."
After having been on the Chesapeake Bay for about a year, they joined a group that was sailing down the Intracoastel Waterway
"The goal was to get down to Florida and the Bahamas," Allen Hammock said. "It was the 'Sail to the Sun' route.'"
Learning how to navigate through shallow water along the way, the Hammocks said they learned a lot.
"It was fun," he said. "But just as we were about to go to the Bahamas her mom started having problems."
The Hammocks said they likely would've sailed a little bit longer, but decided to move back to Texas after Dawn's mother began having medical issues.
"We came home to take care of mom," Dawn Hammock said. "She's doing much better now. But we ended up here because my mom wanted us close."
Now that they live in Cleburne, the Hammocks said they enjoy being on dry land, but miss life at sea.
"We might end back up on the water someday," Allen Hammock said. "You just never know."