From placing flamingos in the yard to drive-by parades with pom-poms, Miss Tammy's All Star Co. coaches and parents are doing everything they can to keep their students' spirits high.
The gym has been closed since March 20 because of the coronavirus.
That hasn't stopped the almost 200 students from participating in classes, however, as they moved to virtual practices two times a day Monday through Thursday.
"The kids have really, really been great about getting on and working hard and perfecting the skills," co-owner Tammy Estes said. "They may not be able to try new skills obviously because we've been enforcing, 'stay safe, think about where you are — are you on a mat or in the grass?'
"They've worked really hard on perfecting skills, keeping their flexibility and keeping their endurance. We've given them some conditioning exercises they can do each week when they're not on virtual classes."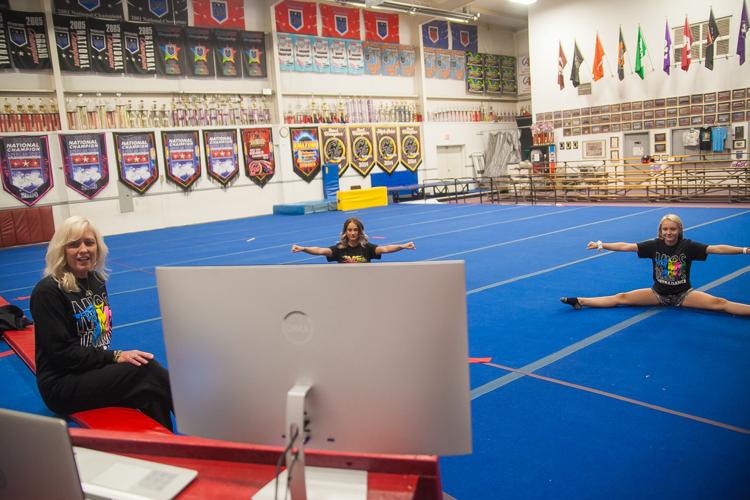 Tammy and her husband, Jon, opened the gym 25 years ago in August.
"Every year for the past 25 years we've had kids cheering or dancing at some college or university," Jon Estes said. "A lot of those have won national championships in college. They get scholarships as well."
The students and their parents said having the virtual classes has been a huge benefit.
"We have the best coaches," student Kayleigh Hyatt said. "They did everything they could to keep us active and keeping up classes we could attend. I love being challenged to do better and hit my goals.
Cheering has been her daughter, Anni's, favorite activity, Brenna Haydon said. 
"Anni thinks the staff and family has done a really good job of keeping everyone together through Zoom," Haydon said. "The girls are team and everyone is a family."
The Estes give credit to the "spirit crew" — mothers Megan Garza, Connie Green and Morgan Brown — for planning all the activities for the gymnasts.
"We did a drive-by parade," Green said. "We met down the road and they had no idea what was coming. All the kids were so excited holding their signs, poms, noisemakers."
The parade was an emotional event that moved all involved to tears.
"We were bawling because it was so emotional to see all the support," Tammy Estes said.
There's also been spirit week, themed practice days and other fun activities such as cheer, dong, ditch.
"They started a cheer, dong, ditch where you go in someone's yard and you do jumps and leave," Green said. "And they don't know you did it until you post the picture saying you did it."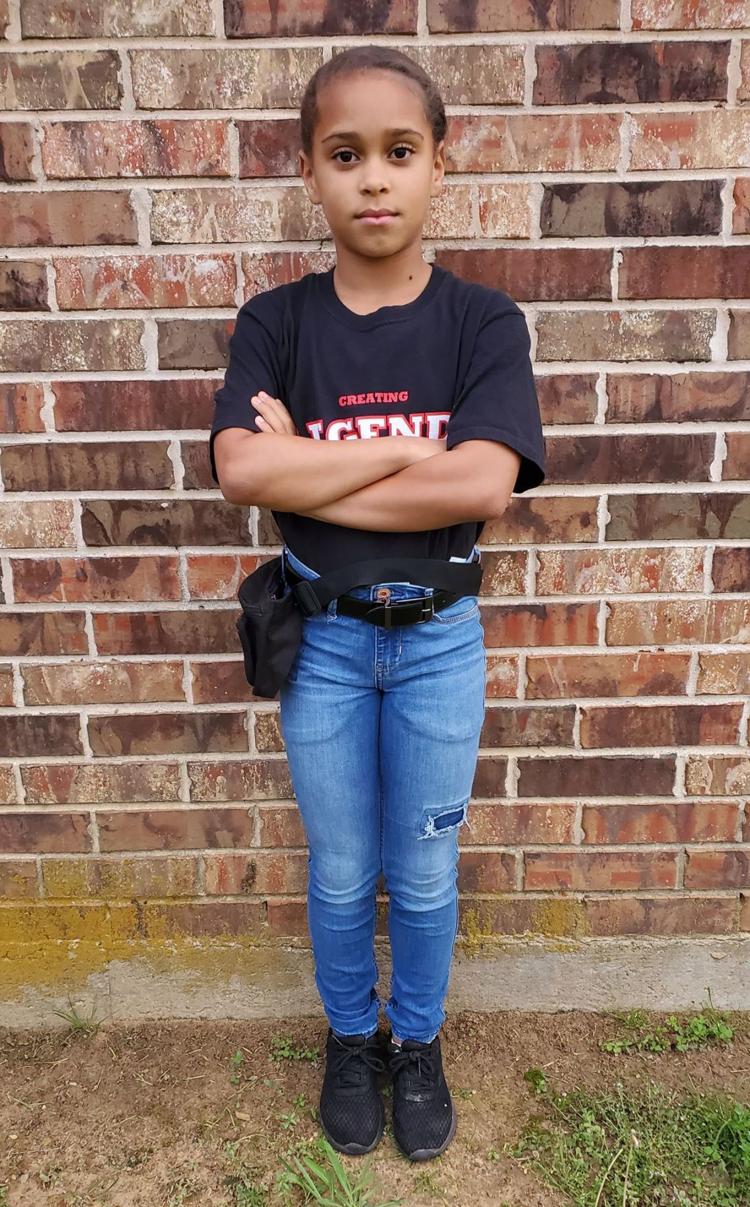 Dress-up days planned by Coach Camrie Martinyiuk have also been a big hit. Themes have included pajama day, do your own makeup day, crazy hair day and more.
"I feel like the weeks we've spent out of the gym really showed how this is more than a gym, we're truly one big family," Megan Garza said. "Tammy and Jon are doing everything in their power to keep these kids motivated and involved. The coaches truly care about our kids, the bonds our girls make, even the bonds with the parents. It's a great place to be."
Bingo games were played with cards full of stretches and other exercises.
On dress like a coach day, several took the opportunity to dress up like Jon Estes.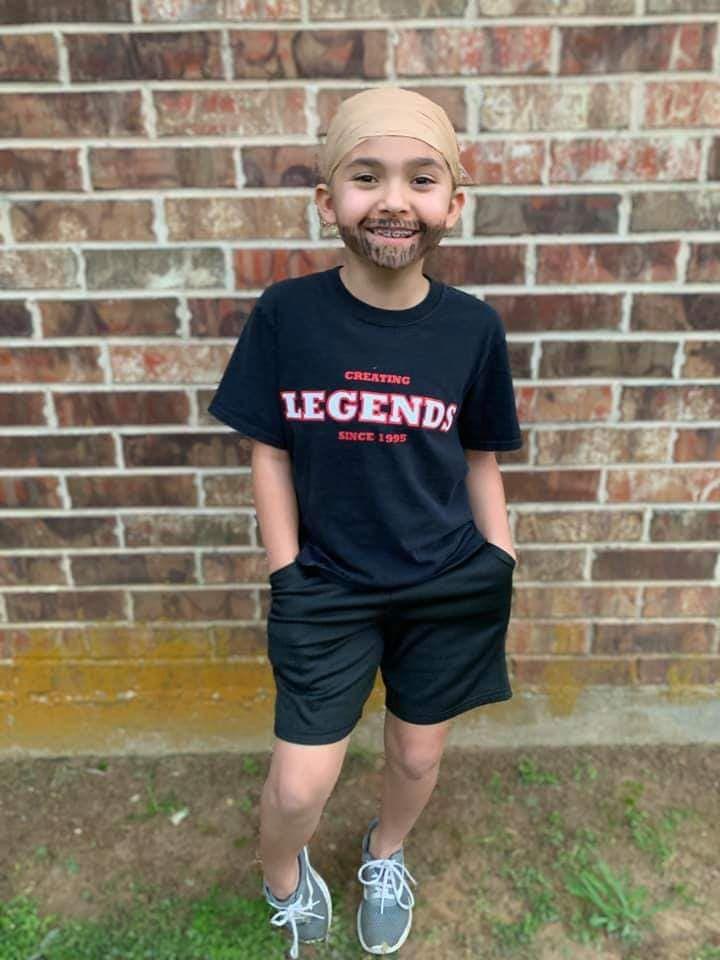 "What they've done with everything," Jon Estes said, "it has been unbelievable the response the kids have had and how much they've stayed into it."
The gym was taking precautions before the pandemic even hit, with short classes and other precautions.
"We sanitized between each class," Tammy Estes said. "We had really taken a lot of those precautions just with the flu being so bad. Before we had even heard of the coronavirus we were really cautious with face masks, keeping the kids apart and using hand sanitizer between every through run-through."
They plan to keep those precautions up once they reopen, which they hope will be soon.
The Estes count themselves lucky that none of their students are seniors and are missing their senior year.
"Luckily we haven't had to go through that," Tammy Estes said. "That's so heartbreaking to see seniors of all sports that aren't getting to finish. Luckily all of our kids this season have the opportunity to keep doing it and kind of pick up where we left off hopefully and build on what we had already started even though we were right at the peak of our season."
They attended their first competition in early March but three national competitions have been canceled.
"They are coming up with a lot of summer competitions," Tammy Estes said. "Usually there's just one summer nationals because everybody is busy traveling, going to camps and whatever. We're hoping we get to compete more in the summer, get started early and hit it hard again."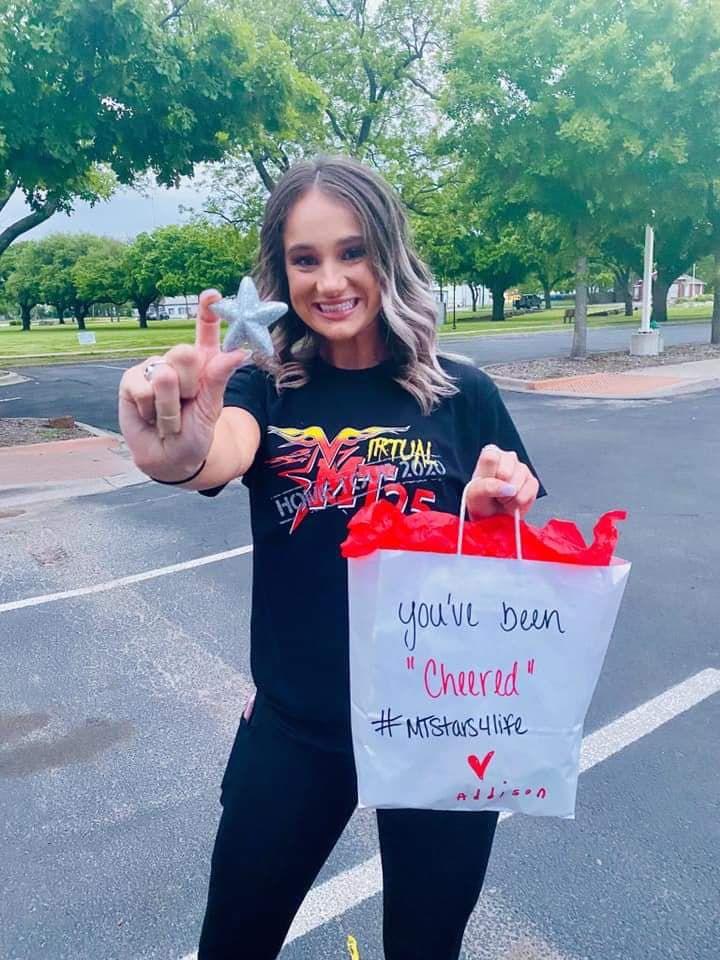 The virtual classes have been great for both the students and coaches.
"It's that friendly competition that keeps you going," Green said. "When someone hits something the first time everyone goes crazy."
It's been an adjustment for the students not being able to hear that verbal encouragement.
"They've done awesome with that, too, though," Green said. "During classes when the girls are doing something they've been for three years, everyone still cheers them on. As parents we're like, 'Thank you for keeping them going because they're crying when they're not in your class.'"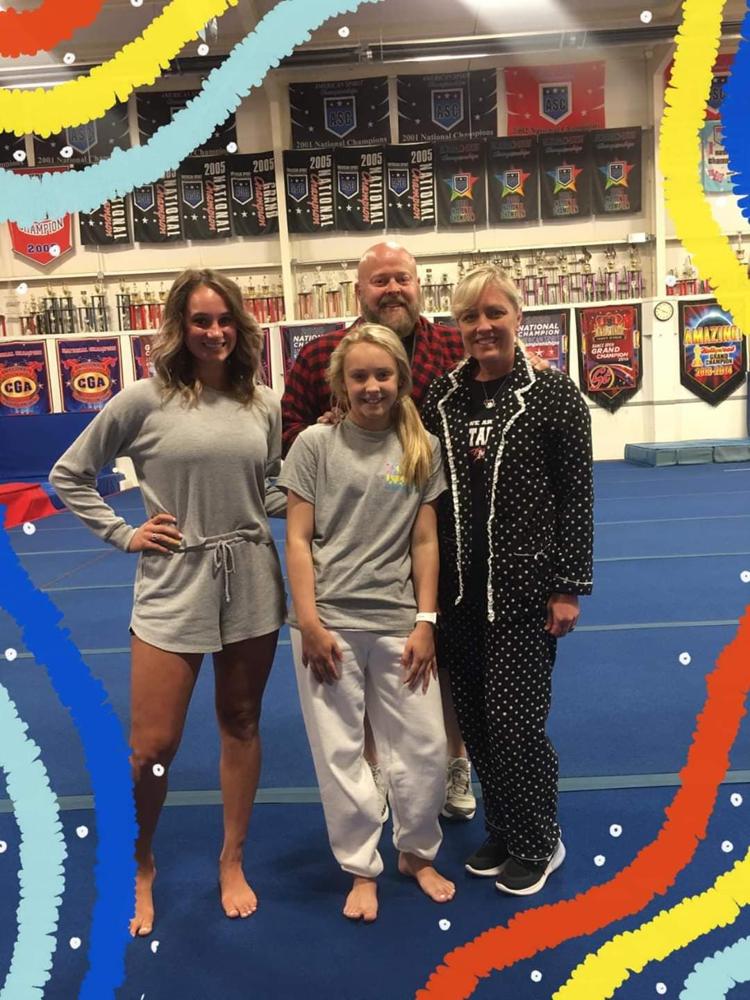 Green's daughter, Marleigh, said has she enjoyed all the activities the gym has been providing.
"I think they've done really, really well considering how hard it is for everyone," she said. "We're pushing through this together and everyone is staying strong and healthy.
"Making friends is probably the best thing throughout the experience of being a cheerleader and dancer. And whenever I'm having a bad day, they boost me up and give me confidence."
For information, visit misstammys.com.