229198716_4356695114351780_4977012640899416653_n.jpg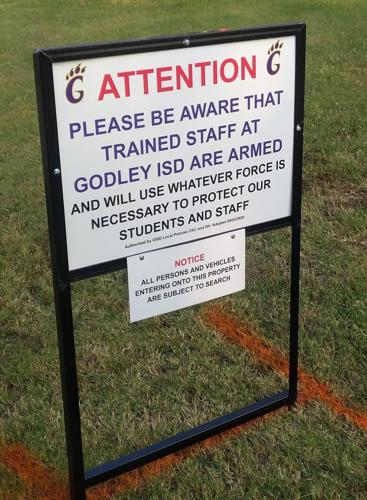 Humidity:

20%

Feels Like:

101°

Heat Index:

101°

Wind:

8 mph

Wind Chill:

101°
UV Index:

9 Very High

Sunrise:

06:24:28 AM

Sunset:

08:40:40 PM

Dew Point:

52°

Visibility:

10 mi
Today
Sunny. High 103F. Winds SSE at 10 to 15 mph.
Tonight
Clear skies. Low around 75F. Winds SSE at 10 to 15 mph.
Tomorrow
Except for a few afternoon clouds, mainly sunny. High 103F. W winds shifting to ENE at 10 to 15 mph.
Weather Alert
...HEAT ADVISORY REMAINS IN EFFECT UNTIL 7 PM CDT THIS EVENING...

* WHAT...Temperatures 101 to 106 degrees and heat index values
up to 107.

* WHERE...All of North and Central Texas.

* WHEN...Until 7 PM CDT today.

* IMPACTS...Hot temperatures and high humidity will increase the
risk for heat-related illnesses to occur, particularly for
those working or participating in outdoor activities.

PRECAUTIONARY/PREPAREDNESS ACTIONS...

Drink plenty of fluids, stay in an air-conditioned room, stay out
of the sun, and check up on relatives and neighbors. Young
children and pets should never be left unattended in vehicles
under any circumstances.

Take extra precautions if you work or spend time outside. When
possible reschedule strenuous activities to early morning or
evening. Know the signs and symptoms of heat exhaustion and heat
stroke. Wear lightweight and loose fitting clothing when
possible. To reduce risk during outdoor work, the Occupational
Safety and Health Administration recommends scheduling frequent
rest breaks in shaded or air conditioned environments. Anyone
overcome by heat should be moved to a cool and shaded location.
Heat stroke is an emergency! Call 9 1 1.

&&


Weather Alert
...OZONE ACTION DAY...

The Texas Commission on Environmental Quality (TCEQ) has issued
an Ozone Action Day for the Dallas-Fort Worth area for Saturday,
June 25, 2022.

Atmospheric conditions are expected to be favorable for producing
high levels of ozone air pollution in the Dallas-Fort Worth area
on Saturday. You can help prevent ozone pollution by sharing a
ride, walking, riding a bicycle, taking your lunch to work,
avoiding drive-through lanes, conserving energy, and keeping your
vehicle properly tuned.

For more information on ozone:

Ozone: The Facts (www.tceq.texas.gov/goto/ozonefacts)

Air North Texas: (www.airnorthtexas.org)

EPA Air Now
(www.airnow.gov/index.cfm?action.local_state&STATEID=45&TAB=0)

Take care of Texas (www.takecareoftexas.org)

North Central Texas Council of Governments Air Quality
(www.nctcog.org/trans/air/index.asp)


Michael David Chandler passed away June 17 at Huguley Hospital Burleson. He was born May 16, 1964. He spent his life in the Johnson County area. Michael loved the Lord and stood firmly on his set of values. His quirky personality and honesty will be greatly missed. Until we meet again and go…
Funeral Service: 10 a.m. Saturday, June 25, 2022 in the Rosser Funeral Home Chapel. Burial will follow at 2 p.m. in Clifton Memorial Park.
Andrew M. Pitts, 57, died June 20, 2022 in Cleburne. Visitation: 6 - 8 p.m. Thursday, June 23, 2022 at Rosser Funeral Home.
Cody Meek, 43, of Cleburne, passed away Thursday, June 16, 2022, in Fort Worth. Service: 10:00am, Wednesday, June 22, 2022 at Cornerstone PCG.
James Donald "Don" Halbert, III, 60, Cleburne, passed away June 14, 2022, Fort Worth. Service: 2:00pm. Saturday, June 18, 2022, Croiser-Pearson Cleburne Chapel.